Phase 3: the fully functional product
Phase 3: the fully functional product
PGRpdiBjbGFzcz0iX2JybGJzLWZsdWlkLXdpZHRoLXZpZGVvLXdyYXBwZXIiPjxpZnJhbWUgdGl0bGU9Ik9uZSBtb3JlIHRoaW5nIGFib3V0Li4uIC0gUGhhc2UgMzogdGhlIGZ1bGx5IGZ1bmN0aW9uYWwgcHJvZHVjdCIgd2lkdGg9IjgwMCIgaGVpZ2h0PSI0NTAiIHNyYz0iaHR0cHM6Ly93d3cueW91dHViZS1ub2Nvb2tpZS5jb20vZW1iZWQvcV9IN2RWX2lHb1E/ZmVhdHVyZT1vZW1iZWQmcmVsPTAmZW5hYmxlanNhcGk9MSZvcmlnaW49aHR0cHMlMjUzQSUyNTJGJTI1MkZvcHRhbm8uY29tIiBmcmFtZWJvcmRlcj0iMCIgYWxsb3c9ImFjY2VsZXJvbWV0ZXI7IGF1dG9wbGF5OyBjbGlwYm9hcmQtd3JpdGU7IGVuY3J5cHRlZC1tZWRpYTsgZ3lyb3Njb3BlOyBwaWN0dXJlLWluLXBpY3R1cmUiIGFsbG93ZnVsbHNjcmVlbj48L2lmcmFtZT48L2Rpdj4=
Optimization projects are complex and for our customers every optimization project is a journey into unknown territory. That's why we divide our projects into 3 phases: the prototype, the minimum viable product and the fully productive product. After we have built a prototype in phase 1 and the Minimum Viable Product in phase 2, now comes the freestyle: all additional wishes and requirements are built in.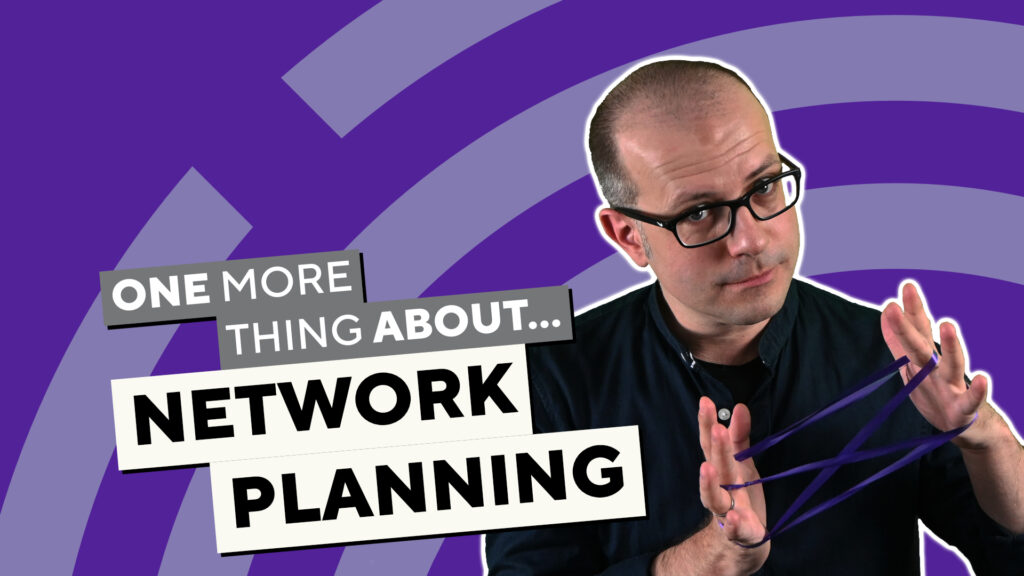 Network planning is one of the most demanding disciplines in terms of planning. How can you use it to cover your back with data when making strategic decisions? This video will show you how!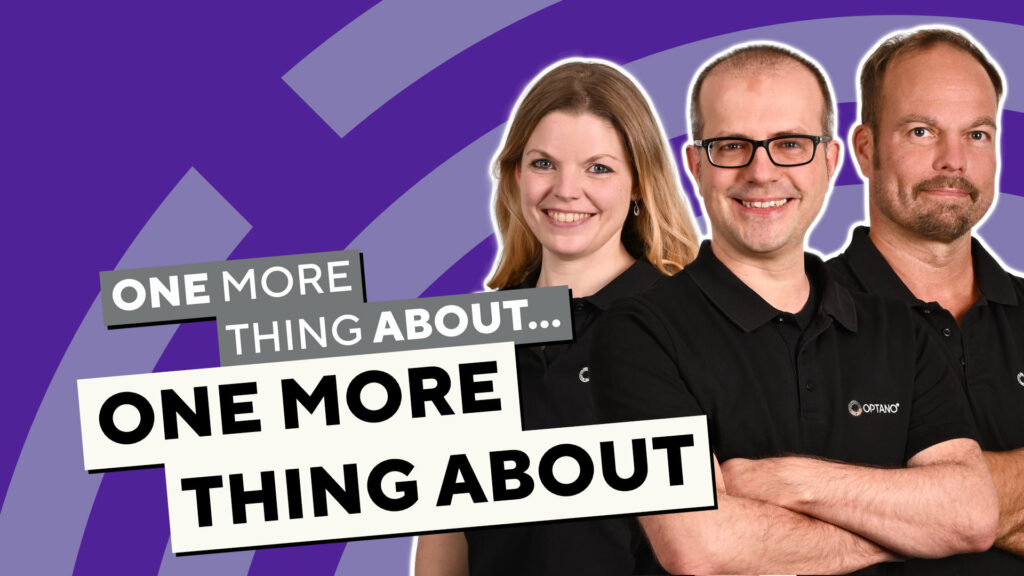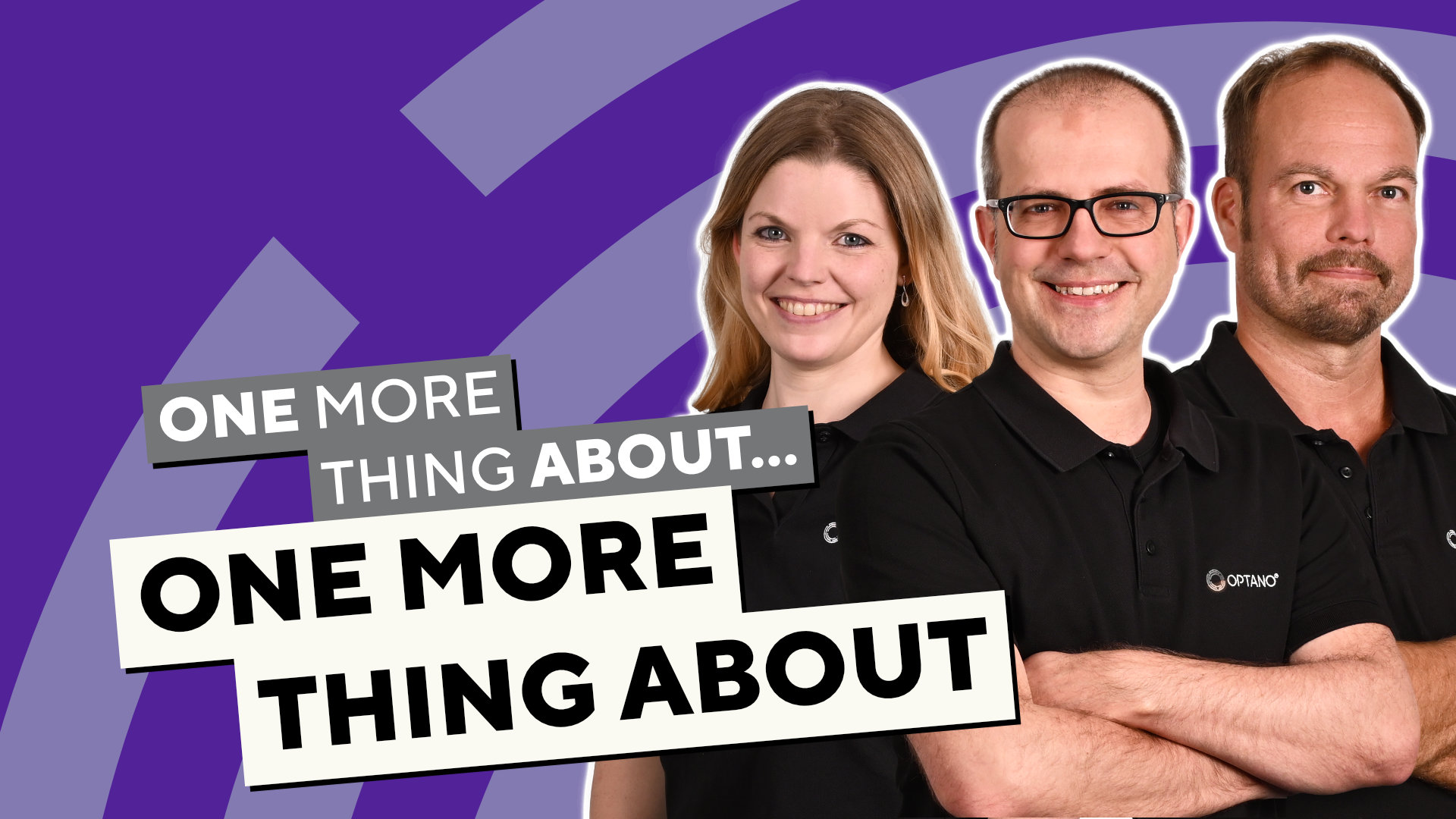 In our 25th episode of One more thing about, we take you behind the scenes and show you how an episode is made.