Optimize your
entire supply chain
with a single tool
Respond quickly to
disruptions and changes at short notice.
Find the right balance
between resilience, cost-
efficiency and environmental sustainability.
Save costs systematically along the entire supply chain and discover hidden
potential.
Make strategic and tactical decisions with the aid of what-if scenarios.
Supply chains have been optimized over the years in terms of cost. As a result, they have become very long and vulnerable.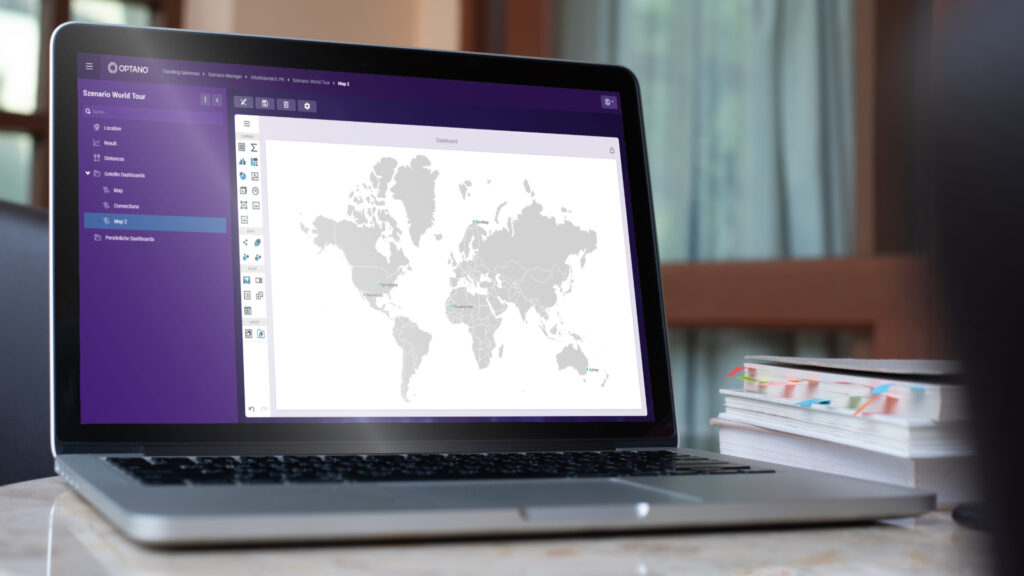 Supply chains have been subject to ever increasing strain.
Modern supply chains basically have to meet two conflicting goals: cost-efficiency and resilience. Trying to find a trade-off between the two is no easy task. Maintaining a large and diverse supplier base creates at least as many constraints and cross-dependencies. This is where manual planning quickly reaches its limits.
With mathematical optimization you can be confident that your planning will maximize your business goals. Plans can be created in no time at all and will still be optimal – no matter how often you have to change them. You will no longer optimize individual areas but your supply chain as a whole. This gives you a higher degree of utilization. By taking all cross-dependencies into account, sound decisions can be made on both strategic and tactical level on the basis of what-if scenarios.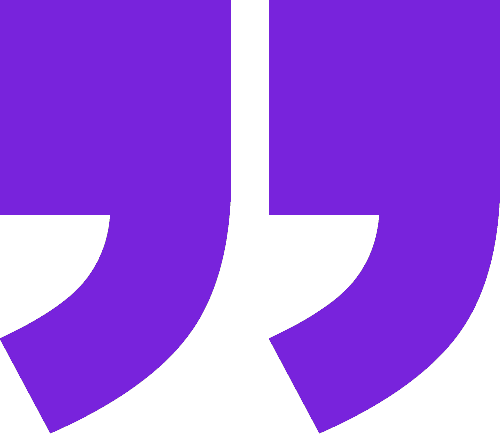 Due to the lack of raw materials our production is at a standstill and we are desperately trying to find an alternative supplier. Right now we cannot predict how this will impact our planning.
We would like to make our supply chain more resilient and switch to domestic suppliers. However, we don't really know in which areas this would be worthwhile and how this decision would affect our KPIs.
We are considering reducing our warehouse space and want to compensate for this by having an intelligent logistics system without having to rent any external warehouses. However, we are not quite sure where to start.
We want to reduce our CO2 emissions by reducing the empty runs of our trucks but we don't know how to go about it.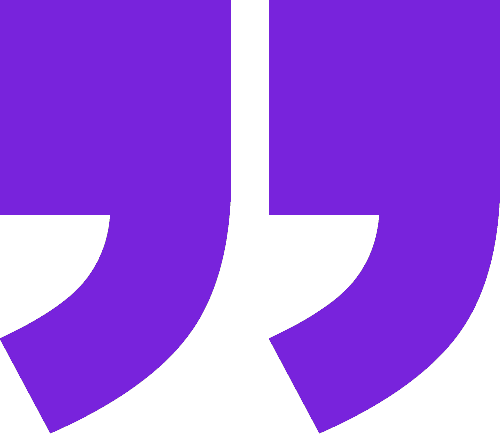 For the creation of optimal supply chain planning for
maximum efficiency along the entire process.

Slide
Build optimized supply chains fast

With OPTANO even the most complex supply chains can be mapped and optimally planned. Your schedules can be revised within a very short time in the event of any disruptions or changes at short notice. You can be absolutely certain that the new plan will be optimally oriented towards your defined goals – no matter how often you have to reschedule.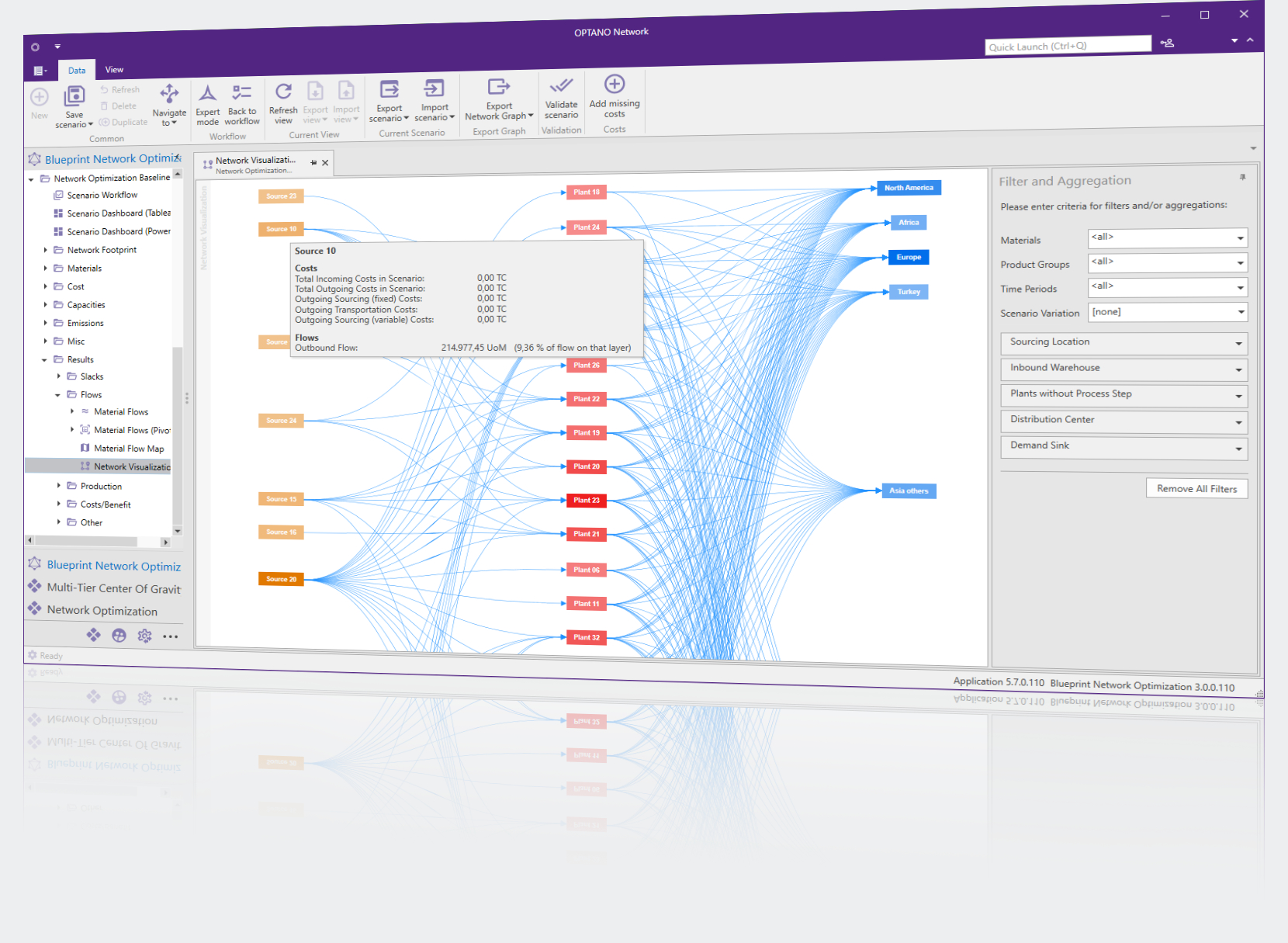 Slide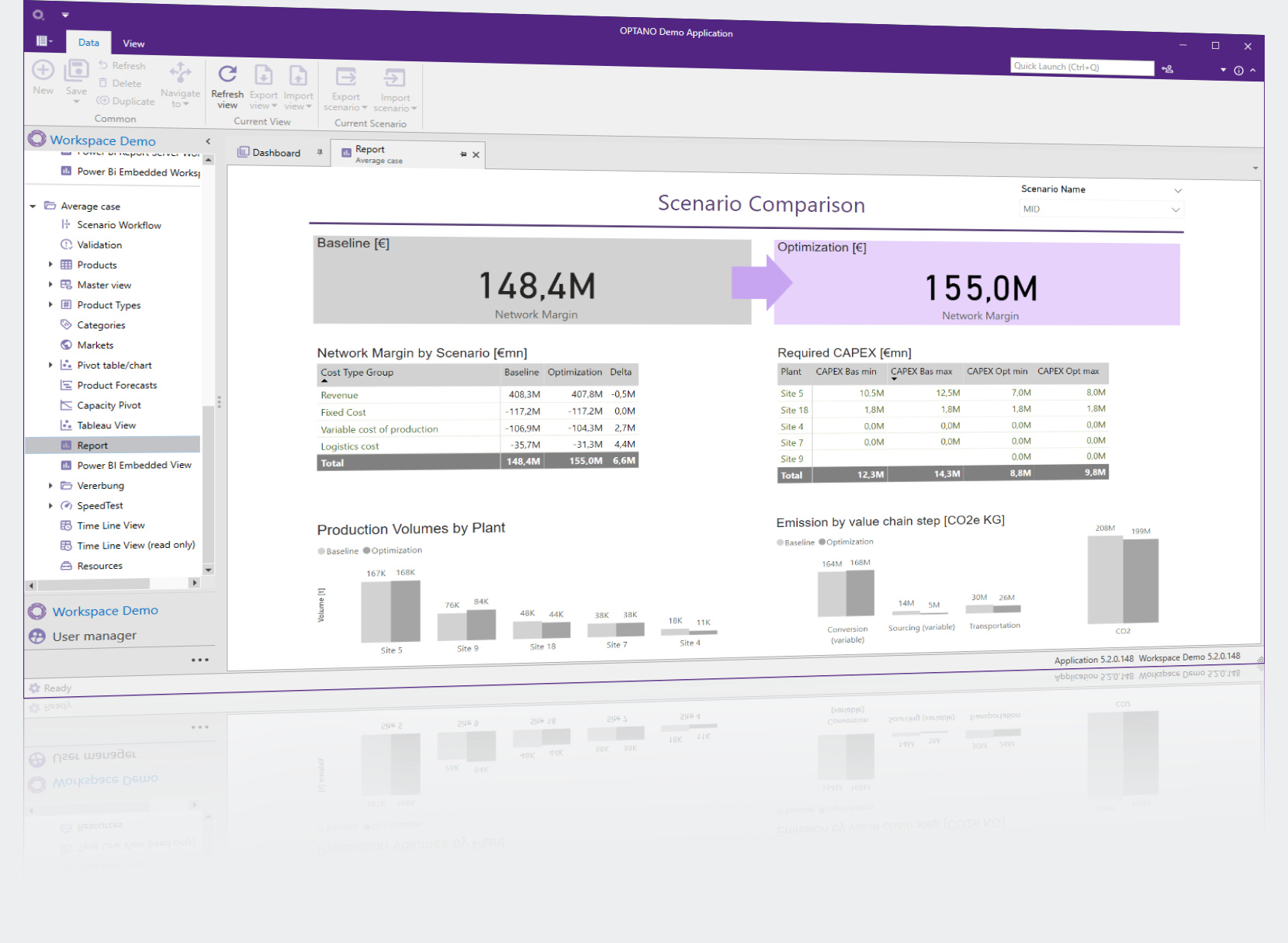 Easily map different goals in your planning

With OPTANO the plans that have been created can be optimized to meet several goals. This makes it possible to take conflicting goals into account such as cost-efficiency, resilience and the reduction of CO2 emissions in one single plan. OPTANO calculates, according to previously stipulated prioritization, the most cost-efficient and most resilient plan with the lowest CO2 emissiions along the entire supply chain – on the basis of current real time data.
Slide
Discover hidden potential and increase efficiency

OPTANO is able to identify the "blind spots" in your planning and eliminate these. This significantly increases your planning efficiency. By applying Prescriptive Analytics, OPTANO supports you by providing sound recommendations on the best way to increase your efficiency.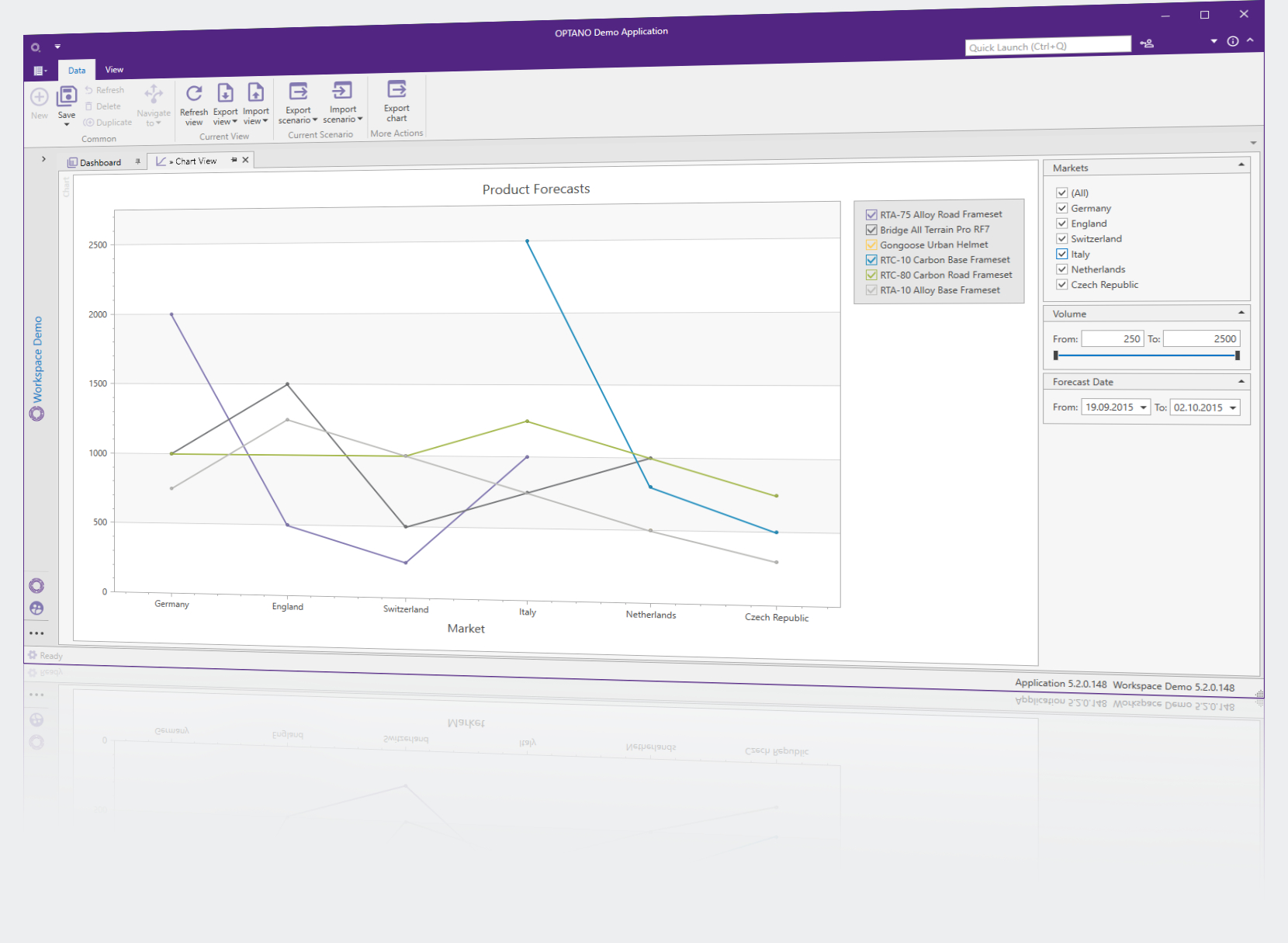 Slide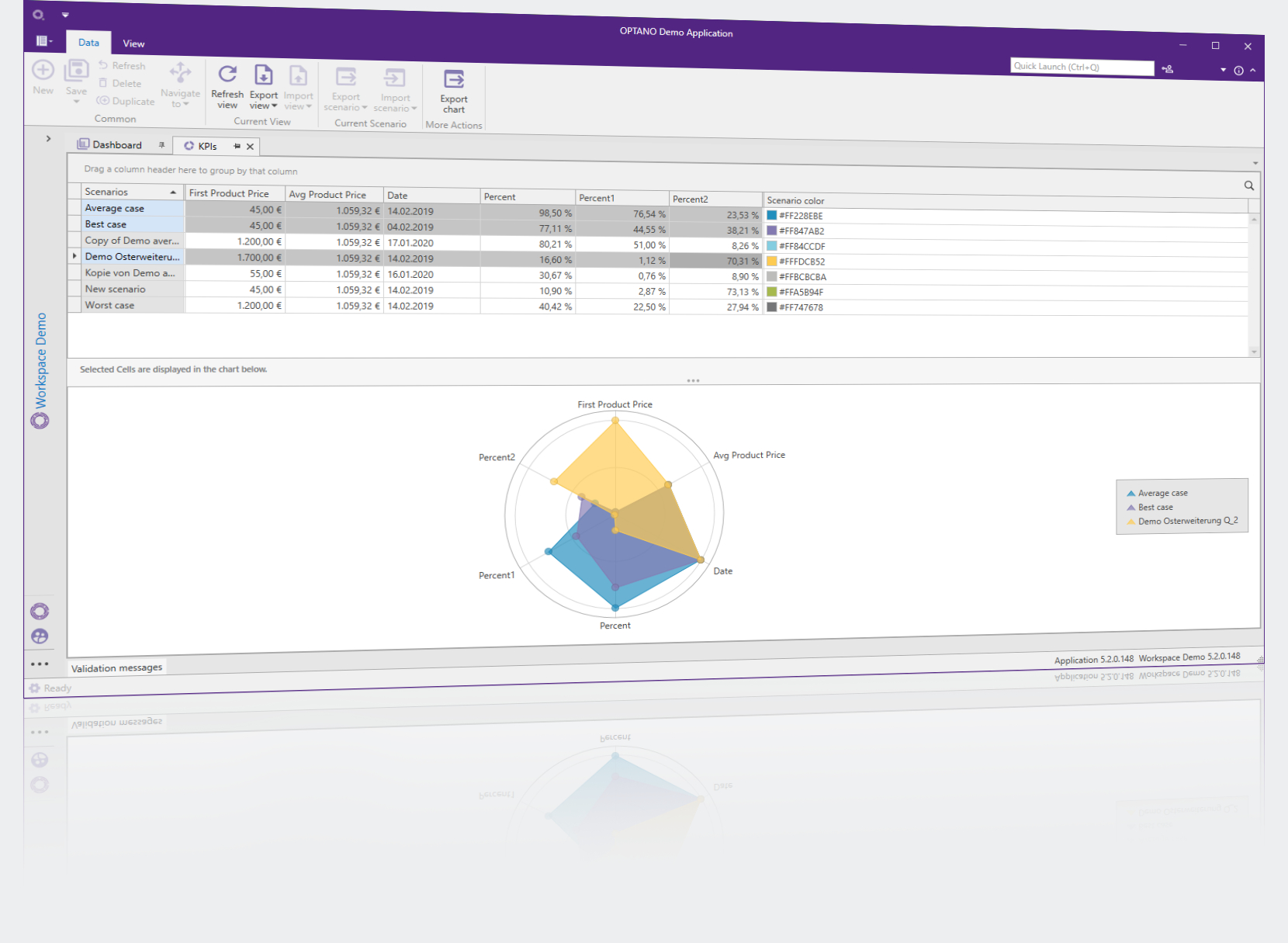 Use what-if scenarios for future decision-making

Whether on a strategic or tactical level, with OPTANO you can run through various scenarios so that you can make the right decision - always. Maybe you are planning to outsource your services or you are on the lookout for a new location for your manufacturing facilities? Based on your current data, OPTANO supplies you with a sound basis on which to make reliable decisions.
With a mathematical model of your supply chain and what-if scenarios, you can analyze how your business responds to variations and terminations.
With OPTANO, you benefit from sophisticated technology at the highest level with easy integration into your systems.
We are always available to answer your questions!
Please contact our Business Development Manager Denise Lelle.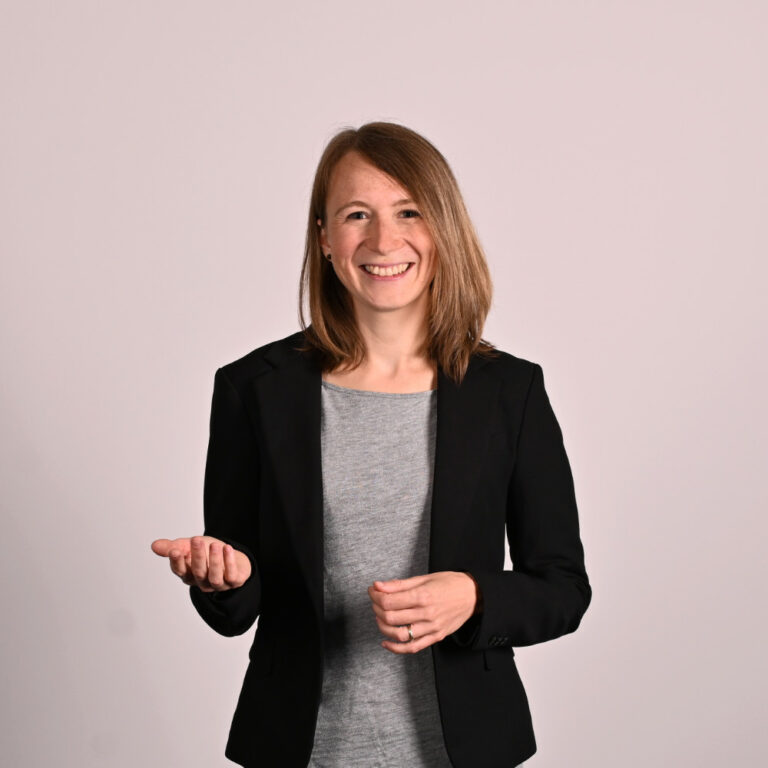 Denise Lelle
Business Development Manager

Denise can be reached by phone, email or on LinkedIn – or simply make an appointment with her directly using the calender linked above.
You are also welcome to use our contact form. We will then get back to you as soon as possible!
We look forward to talking to you!