Resilient supply chains in the pharma industry
Resilient supply chains in the pharma industry
Pharma companies are facing more challenges after the Corona pandemic
Seeing a child in a hospital bed is a scenario that not only parents find concerning. Last winter, however, there was an alarming reason for the high number of hospital admissions among children: the shortage of antibiotics. This meant that infusion therapy had to be administered to many young patients in hospital.
However, it was not just fever medicine and antibiotics. In many places, blood pressure medicaments and even cancer drugs were – and still are- in short supply. Fast and above all  long-term solutions do not seem to be in sight. The pressure is growing on the pharma industry, but also on governments. Legal framework conditions are currently being stipulated. Even so, how can pharma companies themselves manage these supply disruptions and still ensure that they remain competitive?
Asia: From the "extended work bench" to rival
In the last few decades, pharma companies had outsourced their production  in the course of globalization. Asia became "the extended workbench", thanks to its cheaper manufacturing processes and less stringent environmental policies – not just for the pharma industry, but for many other industries as well. However, countries such as China and India lost this status a long time ago. They are quickly becoming serious rivals in the pharmaceutical sector as well.
At first, mainly active pharmaceutical ingredients (APIs) and intermediary products were imported into Europe from Asia for further processing. Now, however, the number of finished dosage forms (FDFs) is currently on the rise. As these are subject to strict regulatory conditions, however, the situation here is somewhat different, at least for now. Regulations which cannot be adhered to in Asia, as well as a shorter shelf-life, mean that FDF production facilities are more evenly distributed around the world and closer to the end markets.
Generics and bio-pharmaceuticals – different supply chains?
Generic drugs make up most of our daily supply of prescribed medicaments. The manufacture of generic APIs also accounts for the largest share of sales. Expiring patents of original medicaments and low manufacturing costs are leading to a further increase. Generic APIs are mainly manufactured in non-European countries.
Production facilities for innovative biopharmaceuticals are mainly in Europe and the USA at the moment. The German pharmaceutical industry specializes primarily in the manufacture of innovative and complex ingredients.
With manufacturing facilities distributed evenly around the world (mainly in Europe and North America) the supply chains of innovative biopharmaceuticals and finished medical products have to be assessed differently to those of generic ingredients.
However, China and India are also catching up quickly in this area. More and more manufacturing facilities are being approved in both countries. If there is a repeat of the trend that is being observed with generics, and the production of biopharmaceutical ingredients gradually moves towards Asia, then new dependencies will likely arise.
The high level of dependency on Asian ingredient manufacturers is not without risk
During the Corona pandemic, pharmaceutical supply chains appeared to be far more resilient than those in many other branches. This is due to the comparatively high safety stocks of active ingredients and finished medicines. But even the highest safety stocks can run low at some point and this is why the concentration of pharma manufacturing facilities in Asia still carries some degree of risk. At the moment, the European pharma industry is facing geo-political challenges and strained trade relations as a result.  Basically, by concentrating manufacturing in one single region, the risk of global supply chain disruptions becomes higher.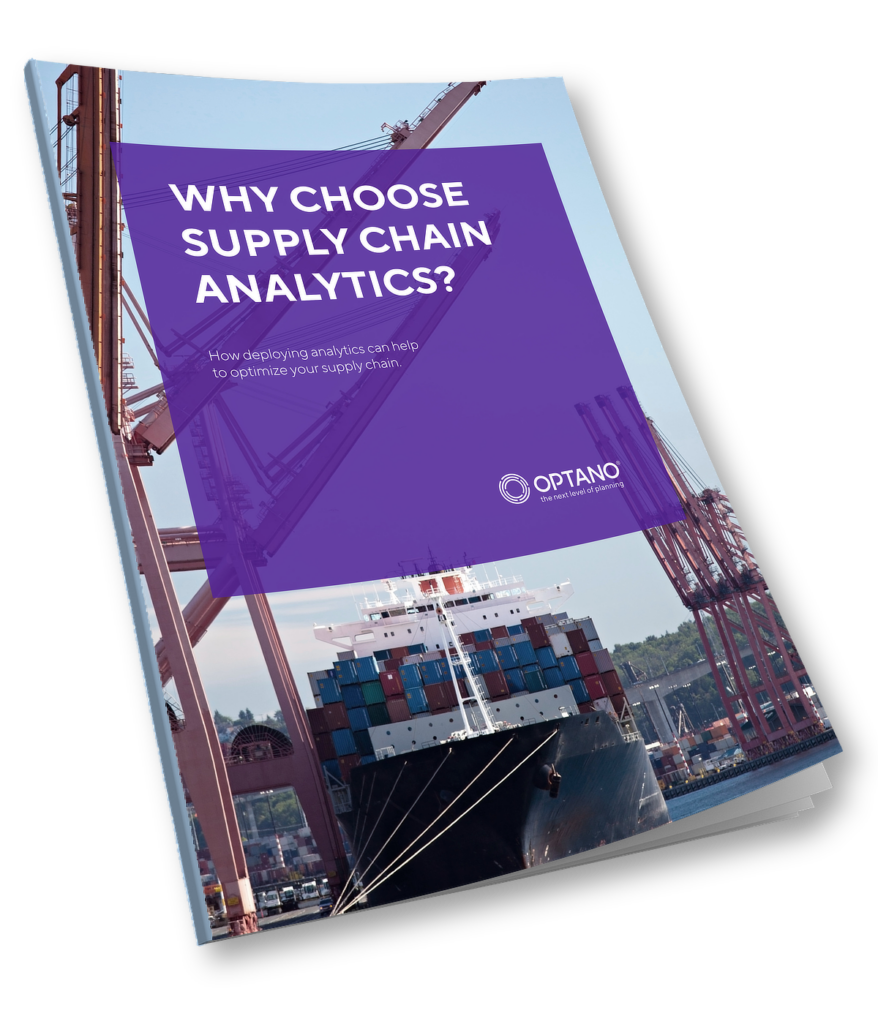 Are you interested in our factsheet?
Why choose supply chain analytics?
Diversification: a key to resilient pharma supply chains
If Europe, and therefore Germany, do not want to bow to international competition and be forced out of the pharmaceutical market, and if patient safety is to be guaranteed, pharma companies need to take a proactive approach. Here, potential measures will have to be the production of generic ingredients, at least in the short-term. However, in the medium to long-term, all medicament segments will have to be taken into account, including biopharmaceuticals and FDFs.
Pharmaceutical companies have to increase the flexibility and resilience of their global supply chains in order to become more resistant to disruption. Companies can take the following measures to manage their supply chains successfully:
Flexibilization and diversification of procurement
As mentioned above, solely concentrating on a specific region as a supplier can create a dependency which ultimately affects delivery reliability. The current geo-political situation harbors conflicts which can lead to supply chain disruptions.
The pandemic has taught us how important diversification is. The key here is to create a larger network of suppliers. Distributing production facilities across many geographical regions – if necessary in the context of near or onshoring – is a means to increase production agility and spread the risks.
Another measure is to conclude flexible contracts with suppliers and manufacturers. This allows production sites and quantities to be adapted so that manufacturers can respond quickly  to market shortages.
Facility location planning: nearshoring, onshoring and insourcing
The search for the best supply structure is currently leading to deglobalization. Offshore production is being relocated from Asia to locations closer to home, i.e. nearshoring and onshoring. These concepts ensure higher delivery reliability.
Pharma companies are also considering which preliminary products can once again be manufactured at their own companies. The advantage of in-house manufacturing is evident: there are fewer risks and it considerably facilitates the management of production quantities and time.
However, the financial aspects, and thus a company's competitiveness, are sound arguments for outsourcing and offshoring. Since facility location planning is a strategic and long-term decision, it requires careful thought and planning.
Optimizing inventory and demand planning
A further measure to help prepare for sudden shortages in the market and ensure production keeps running is to have accurate inventory and demand planning systems in place.
In the context of good inventory management, a company must have sufficiently high safety stocks of pharmaceutical ingredients and components.  This can be optimally determined with accurate demand forecasting to avoid potential additional costs. In this way it is possible to flexibly adapt production quantities to future demand.
Digitilization and automation are crucial to ensure resilient supply chains. Only with the support of digital solutions will it be possible to analyze the large amounts of data which supply chains generate. Digital instruments, which ideally work in real-time, create transparency and allow you to detect any risks and potential disruptions early on. A planning tool such as OPTANO can help you to identify critical and disruptive events and take suitable counter-measures.
Mathematical optimization for efficient measures
The alarming reports from doctors and hospitals make it clear how important continuity in the pharma production actually is. The above measures all contribute towards creating resilient supply chains, and ultimately guarantee patient safety.
Even if safety is of the utmost priority, the measures to increase resilience are not that easy to implement. This is because they all have an impact on costs and, ultimately, on profit and the economic stability of every single pharma company. For this reason, these companies must consider what the best procedures are with respect to their objectives or how these can be implemented effectively.
One way of making decisions is by leveraging modern analytical procedures. With the help of mathematical optimization methods, it is possible to analyze huge amounts of information and data which supply chains generate at all levels.
Optimization for multiple objectives with OPTANO
By deploying mathematical optimization, there is no limit to the number of optimization objectives you have. During planning, a random number of target variables can be integrated into the calculation. But how can optimization software like OPTANO support the individual aspects?
Creating resilience with diversification
In order to structure an optimal network of suppliers, optimization software such as OPTANO analyzes all the relevant aspects using a mathematical model. In addition, scenario planning as well as risk-opportunity analyses enable you to respond to sudden changes in the supply chain.
Facility location planning
Should you shift production? Near or onshoring? Analyzing all of the potentials and conflicts in facility location planning in the context of network planning helps companies make the right long-term decisions, taking into account aspects such as costs, but also reliability and independence.
Analyzing health data can help to forecast future demand for medicaments much better and thus optimize procurement and production. To generate forecasts, OPTANO applies efficient mathematical models in which the essential aspects of demand and supplies are mapped. These are trained continuously with machine learning algorithms.
OPTANO supports you in the organization of your supply chains
The solution approaches described here are just brief examples of how OPTANO's optimization software can support your planning. Creating resilience, network planning and demand forecasting are just a few of its fields of activity.
With OPTANO, companies can plan faster, better and more easily. Thanks to intelligent mathematical optimization methods and solvers, analyzing thousands of what-if scenarios is easy to do with just the touch of a button. The result: recommendations which optimally meet all your objectives –  even conflicting ones.
Interested in finding out more? We are happy to talk to you about your optimization problems and are just a phone call or email away! And if you would like to learn  more about Supply Chain Analytics, read our factsheet "Why choose supply chain analytics?"
Companies will not be able to manage this difficult situation alone. Particularly in the pharma sector, the issue of supply chain resilience also takes on a political dimension that goes beyond national borders. The legal framework must be in place to give companies more planning certainty. And for us, as patients, the assurance that medicaments are available.
Have you got your copy of our factsheet on this issue?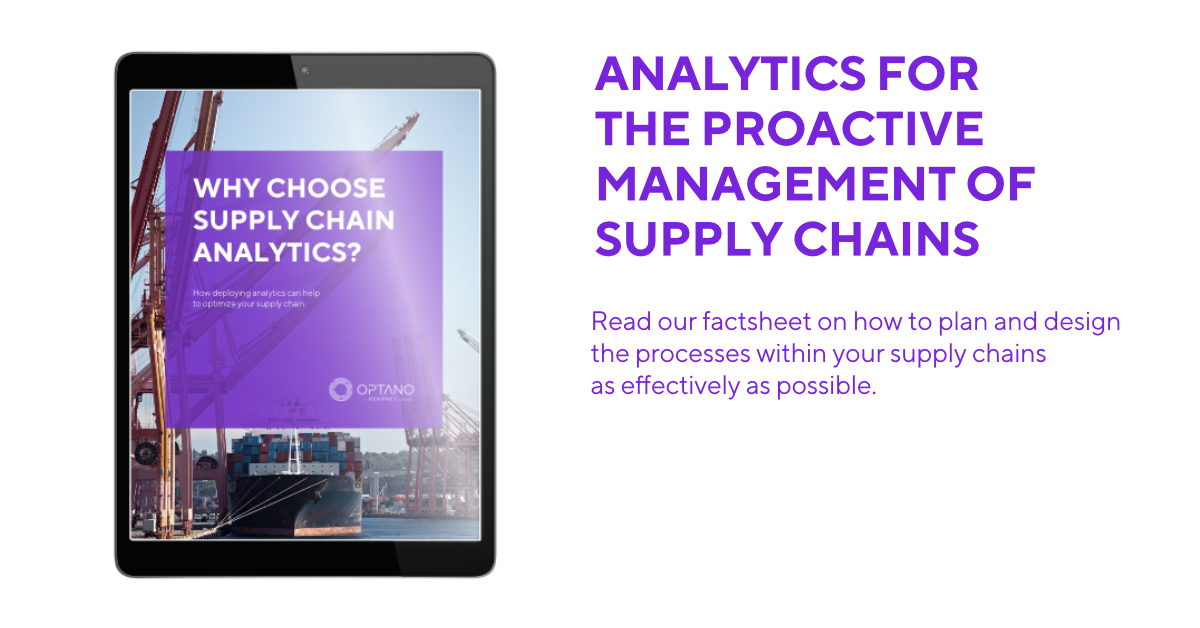 In our factsheet "Why choose supply chain analytics?" we describe the different types of supply chain analytics. You will discover how supply chain analytics works and how it can help to optimize your company's supply chain.
To obtain our factsheet, all you need to do is enter your contact details in the space below. A pop-up window will then open to download the whitepaper. Please note that by providing us with your email address, you agree that we may contact you on this topic. You may revoke this agreement at any time by contacting privacy@optano.com.
Do you have any questions?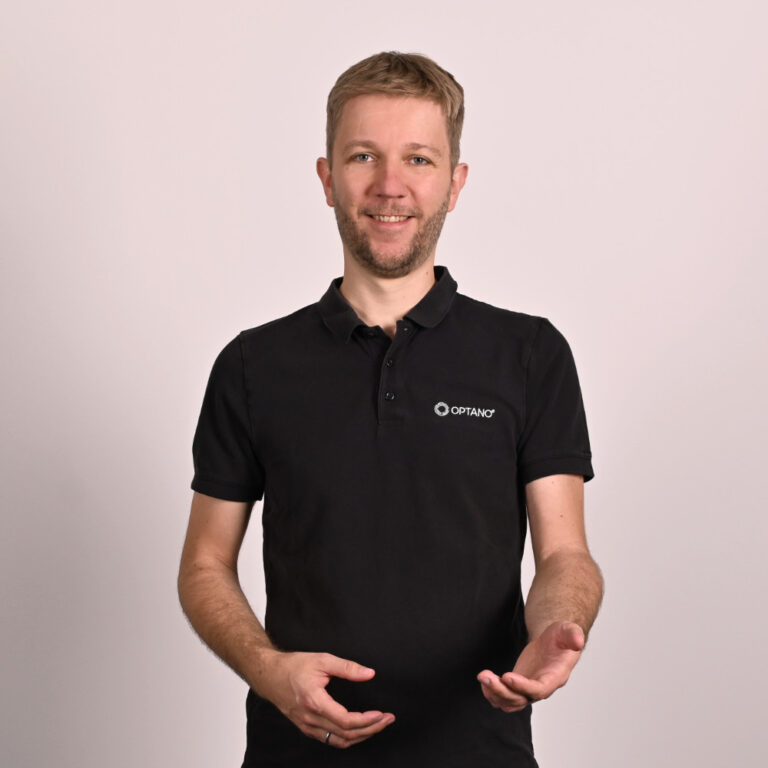 Dr. Dominik Hollmann
Analytics Senior Consultant