A day with...
Kerstin Bause
What does a typical working day at OPTANO look like? In our series "A Day with…" we accompany OPTANO colleagues as they go about their daily work in order to find out.
Kerstin has been at OPTANO from the very start. Meanwhile, she is Head of HR and therefore responsible for personnel development, recruiting and staff management. She is the first point of contact for employees with regard to personnel issues. As OPTANO is growing rapidly, recruiting is currently one of her main tasks.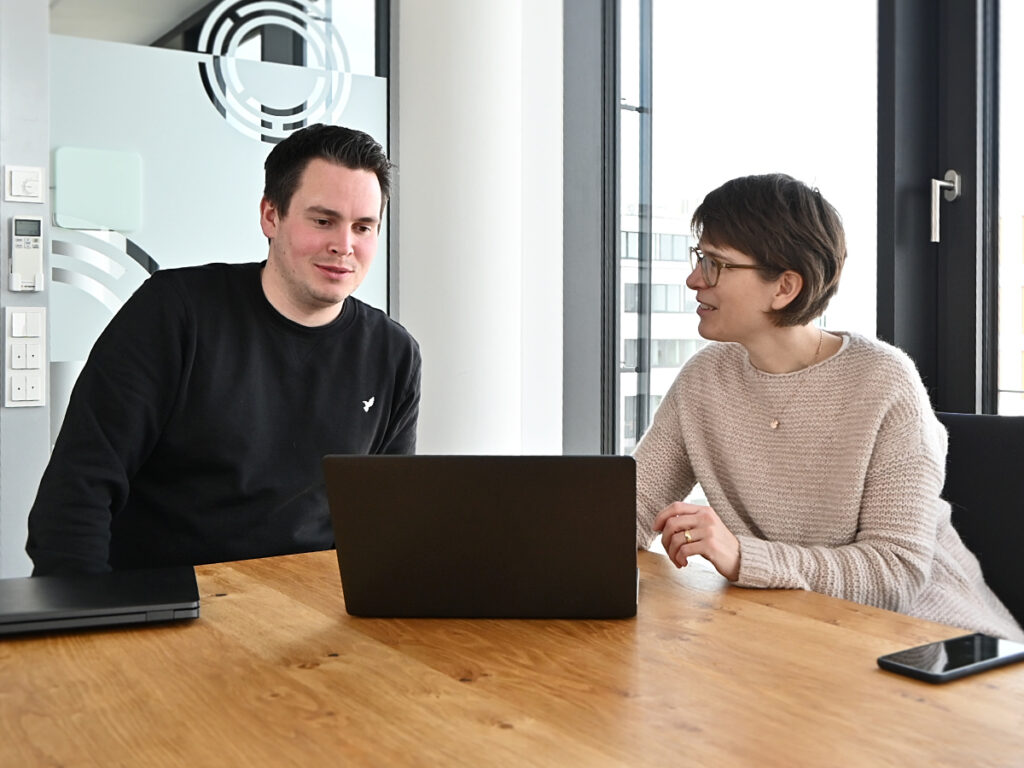 Teamwork:
Checking in with the HR team
In the HR department, everything revolves around the OPTANO team and so we also value teamwork in HR. This is how we work best. We meet regularly to discuss any upcoming measures and to clarify who is responsible for what. Today I have a meeting with Henning to talk about the latest job applications. We are also planning our next steps: Where else can we place job advertisements? Which events might be of interest?
A new colleague's first day:
The preparations are underway
Welcoming new colleagues is what I like best about my job. I always look forward to it and on Monday it's time to welcome the next one. Of course I want every new colleague to feel at home with us right from day one so I like to make sure that onboarding goes smoothly. That's why I've got all the things at hand which new colleagues always get on their first day: An OPTANO poloshirt, notebook and personalized mug. For us, it's not enough to just hand somebody a laptop and a key to the office.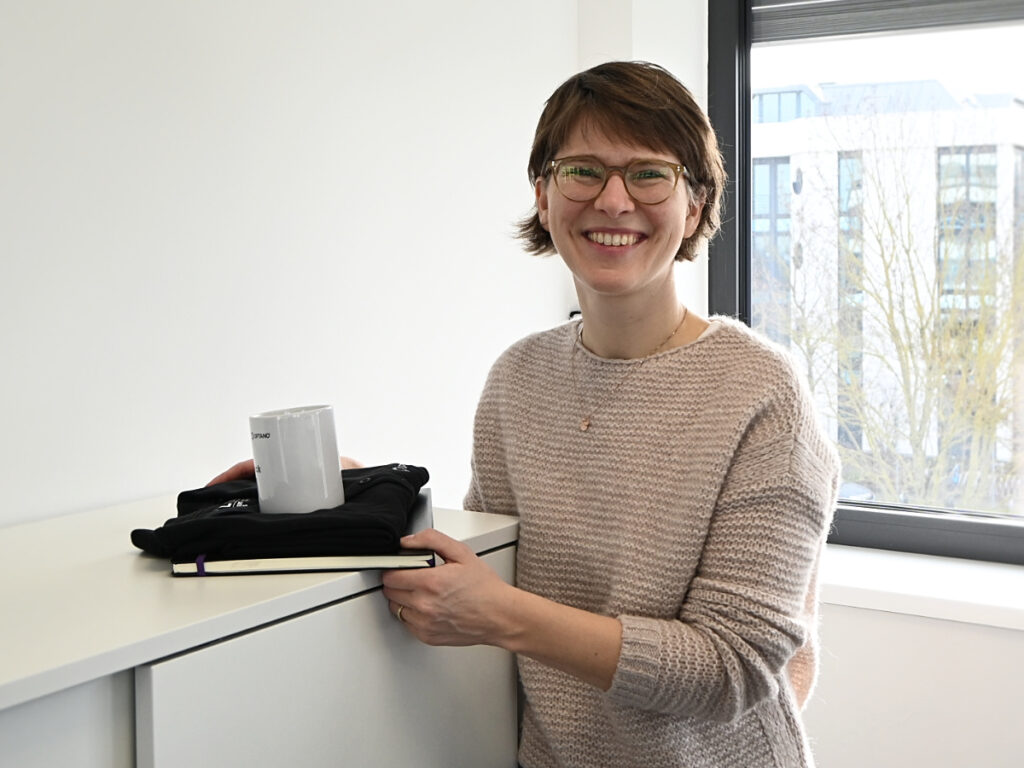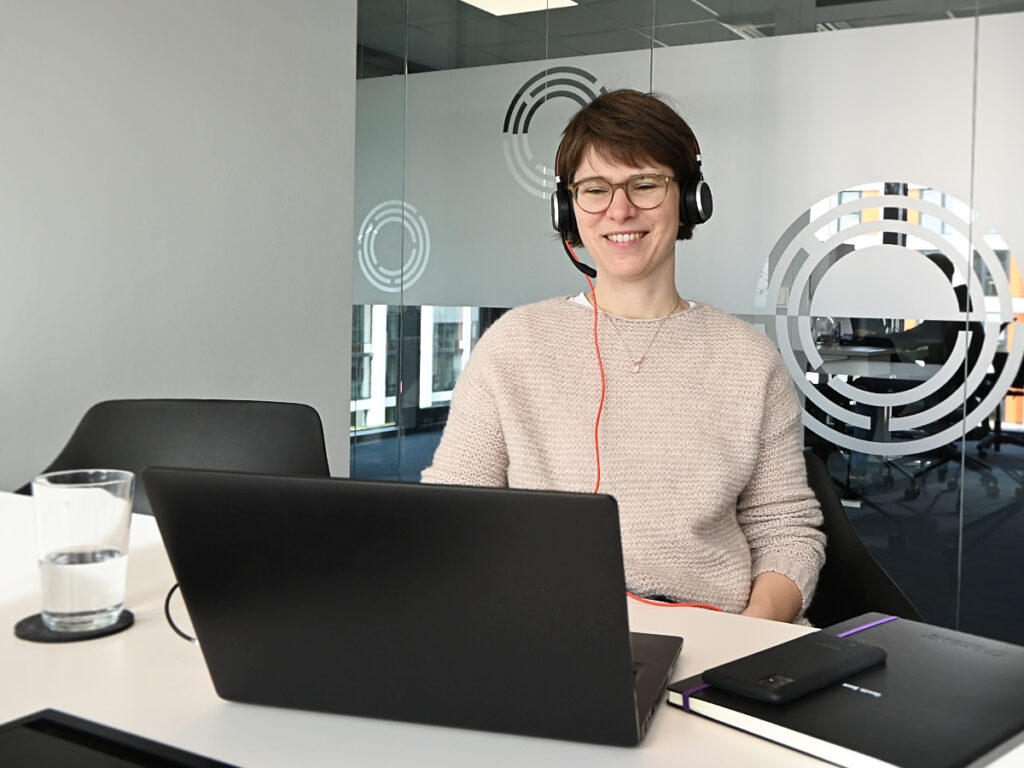 The job interview:
The first interview with an applicant
No two interviews are the same. Getting to know a new person is always exciting. I can still remember my own job interviews and that's why I try to make applicants feel at ease as much as possible. The first interview is all about getting to know each other – to see whether the chemistry is right and if we meet other's basic expectations. This applies to both sides, of course: Not only do we want to know if the candidate is right for us but also whether we are right for him/her. After all, we want to work together in the next few years or longer. Our managing directors are only present at a second interview. And we like to conduct that interview here at the company as it makes sense for all of us to meet one another in person.
The lunch break:
Crazy Indian Friday
The team lunch break is always a highlight, especially on Fridays when we order from our favorite Indian restaurant. And now that we don't see colleagues as regularly as we used to because some of them work from home, we appreciate the lunch breaks together and the time to chat with each other even more.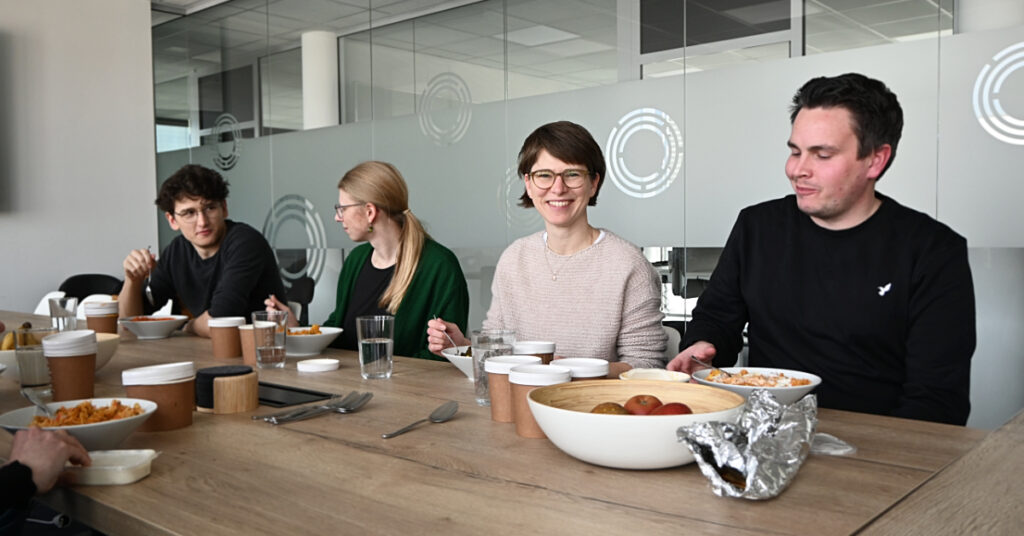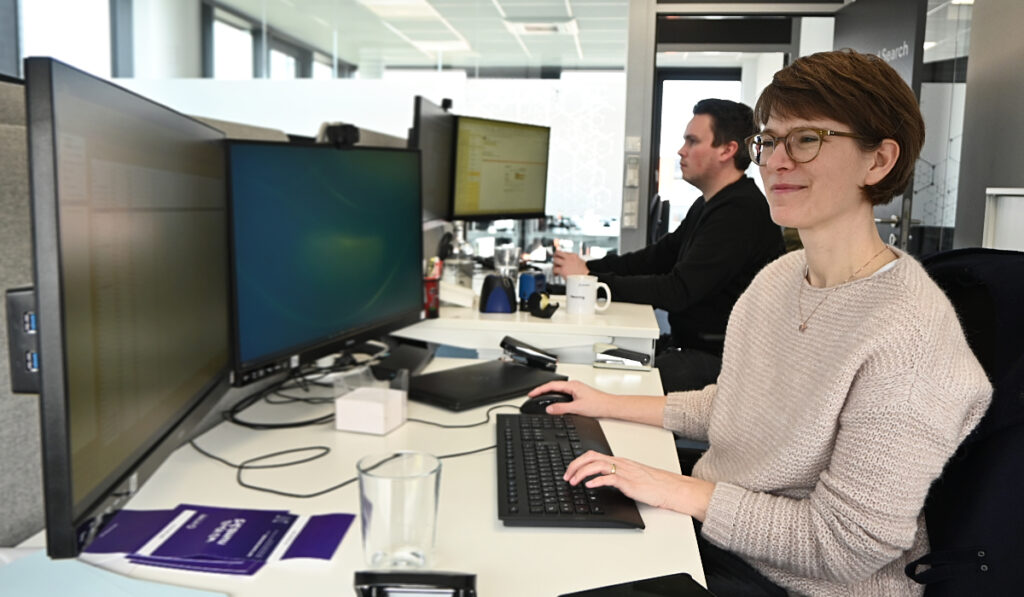 Administration:
"Quiet" work has to be done
A large part of my day involves clarifying various issues, talks and meetings with other colleagues. But administrative tasks are also part of the job. Today I have time to look through and sign off a few tickets to further develop our HR tool.
The Work Model workshop:
How do we want to work in the future?
Corona has transformed the way we work. We want to keep the benefits gained during this time and eliminate the drawbacks. This is why we hold occasional workshops to discuss how we want to work in the future. What are our employees' wishes? How can we improve our work model further? Here, nothing is carved in stone. We always aim to become better and make use of all our opportunities.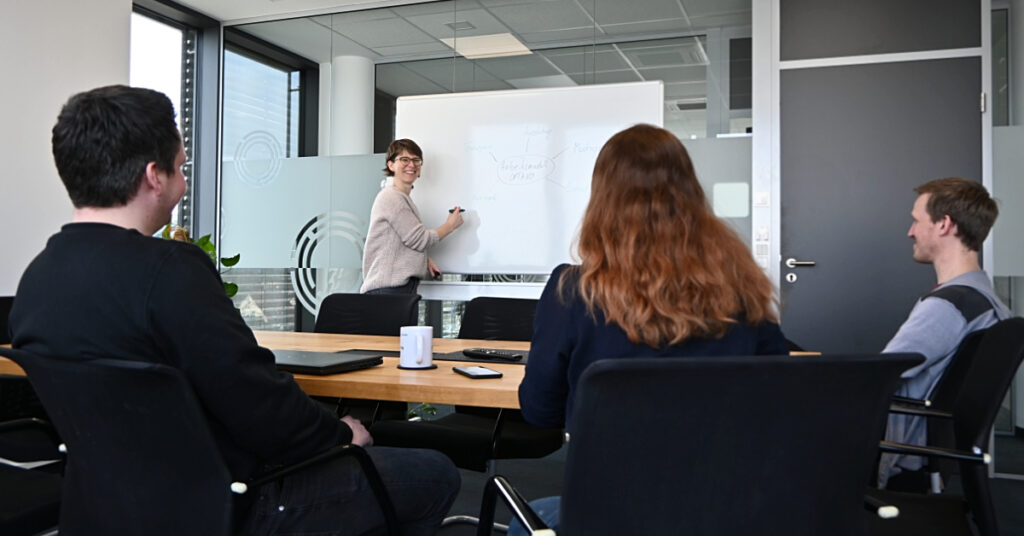 A job with a diverse range of tasks and a great team!
OPTANO is more than just a job for me. We are a great team and I particularly value the friendly and respectful way in which we treat each other – at all levels. The fact that OPTANO is growing so fast is certainly a challenge for me, but I am also glad that I can play a role in its future development. I can't wait!