Mathematical optimization for sustainable value
Mathematical optimization for sustainable value
How can value chains be structured optimally and be ecologically sustainable?
This year Earth Overshoot Day in Germany fell on May 4th. This marks the date on which we have exhausted nature's resources in 2022. If everybody else in the world were to live the way we do in Germany, we would need three planets to cover our resource requirements sustainably. This underpins how essential it is for us to start rethinking our lifestyles.
The energy and climate crisis as well as changing market conditions are causing increasing complexity in the value chain. To make this manageable, the use of analytical methods such as mathematical optimization is recommended. Not least because of the recent crises have the The deficits that have remained hidden in resource planning and value chains have now been revealed, not least because of the crises that have arisen in the last few years.
Sustainability as a selling point
Climate change and environmental protection are issues which are becoming more and more important in society as well as in politics. Customers are choosing to buy sustainable products instead of their more favorable versions. Co-decision-makers such as shareholders want to have a positive image. And finally, the number of legal requirements with regard to environmental protection is also rising. It is now time for businesses to operate sustainably – and they cannot prevaricate for much longer. Those who have not paid attention to the issue of sustainability by now should start doing so as soon as possible. Businesses that are quick to grasp the opportunity to reposition themselves on the market will considerably
enhance their competitiveness with an additional strong selling point and also be able to tap into further economic
potential. Sustainable management is worthwhile in many respects!
Value chains are extremely complex, even when sustainability targets are not taken into the equation. From the procurement of resources, to production and right down to the end customer, the number of those involved in modern value chains continues to rise. At the same time, complexity is growing. Within this network costs arise which have an impact on total profitability. At the same time the added value directly affects the ability of companies to meet the enormous
variety of customers' requirements. Add sustainability to the mix and value chain planning becomes even more complicated. The question is ultimately: how can value chains be structured optimally with a view to total profitability and yet still reach sustainability targets at the same time.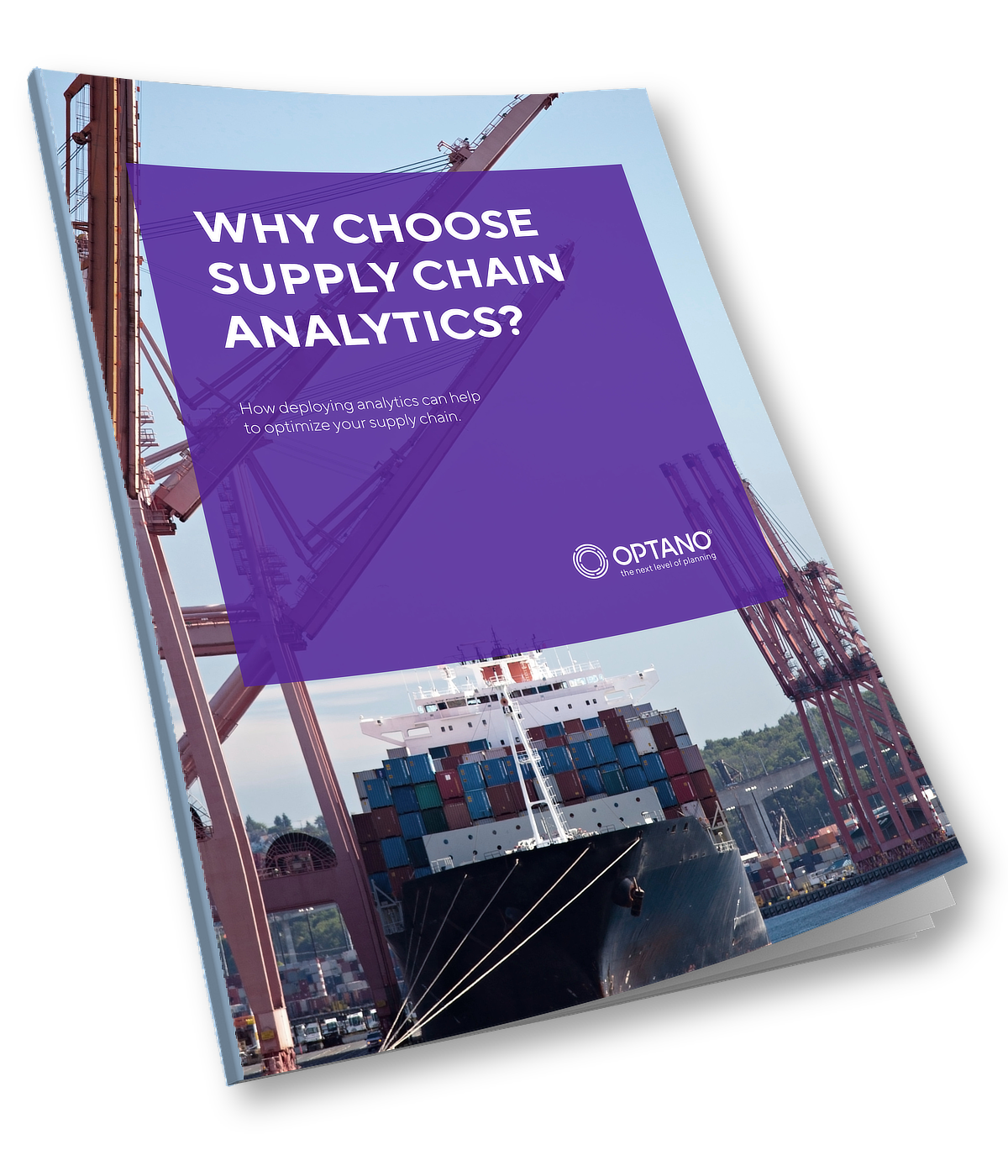 Are you interested in our factsheet?
Why Choose Supply Chain Analytics?
Transforming supply chains
The currently predominant linear economic method of manufacturing, consuming and disposing of products is based on the ever higher use of resources and is already reaching its limits. Whether restructuring value chains by switching from linear economies towards a circular one is the best way or at all conceivable, or whether sustainability can be considered in existing processes, is something that businesses will have to decide on sooner or later.
The switch to a circular economy is naturally the silver bullet of modern value chains. In a circular economy the objective is that resources are not wasted and that no or only very little waste is left over at the end. The raw materials contained in the products should therefore be recycled as best as possible or be integrated into the circular economy in some other form.
The transformation from linear to circular supply chains is not only crucial with regard to the environment, it also reveals great potential in global competition. As a first mover the potential losses of the strengths of linear economies can be compensated in this way – acting fast is worth it!
Sustainability also increases complexity in linear value chains
Giving consideration to sustainability does not always involve a complete switch from linear to circular. However, if sustainability is included as an additional regulating variable of business decisions, planning linear value chains does become more complex.
With mathematical optimization and OPTANO towards sustainable value
In order to manage the growing complexity of value chains, using analytical methods such as mathematical optimization is highly recommended. Planning software such as OPTANO creates the necessary transparency, offers advice on the best course of action to take and enables comparisons to be made in order to support data-driven decisions.
OPTANO helps to identify the right measures
The transition towards sustainable value is a complex transformation process which calls for a co-ordinated approach since establishing new supply chains or introducing new recycling technology solutions are major challenges which come with this transformation.
Companies often have to ensure they get the right balance between new manufacturing technology and various energy needs and emissions or different sewage and waste management for different facilities. Alternative means of transport and routes to reduce CO2 emissions also have to be taken into consideration in both procurement and sales logistics.
With analytical optimization software such as OPTANO you can find the optimal solution even when it comes to conflicting goals. One example here is the choice of manufacturing sites: on the hand high costs for production plants and emissions certificates support centralized production. On the other hand decentralized distribution of production sites means short transit routes and shorter distances to customers. A mathematical model is used to identify precisely those measures that reduce energy consumption, achieve the desired reduction in emissions, and at the same time reduce costs, thus taking into account overall profitability. In this way, all the planned sustainability measures with regard to their effect and cost implication can be assessed – and performed in the next step.
Postponing Earth Overshoot Day
"I'm more interested in the future than in the past because the future is where I intend to live." This quote from Albert Einstein shows us what is really important. Our decisions in the here and now determine our future as well as that of our children and grandchildren. Alongside the "big" decisions made in politics and industry, we can also make the "small" decisions to ensure that Earth Overshoot Day can again be moved to a later date.
Have you got your copy of our factsheet on this topic yet?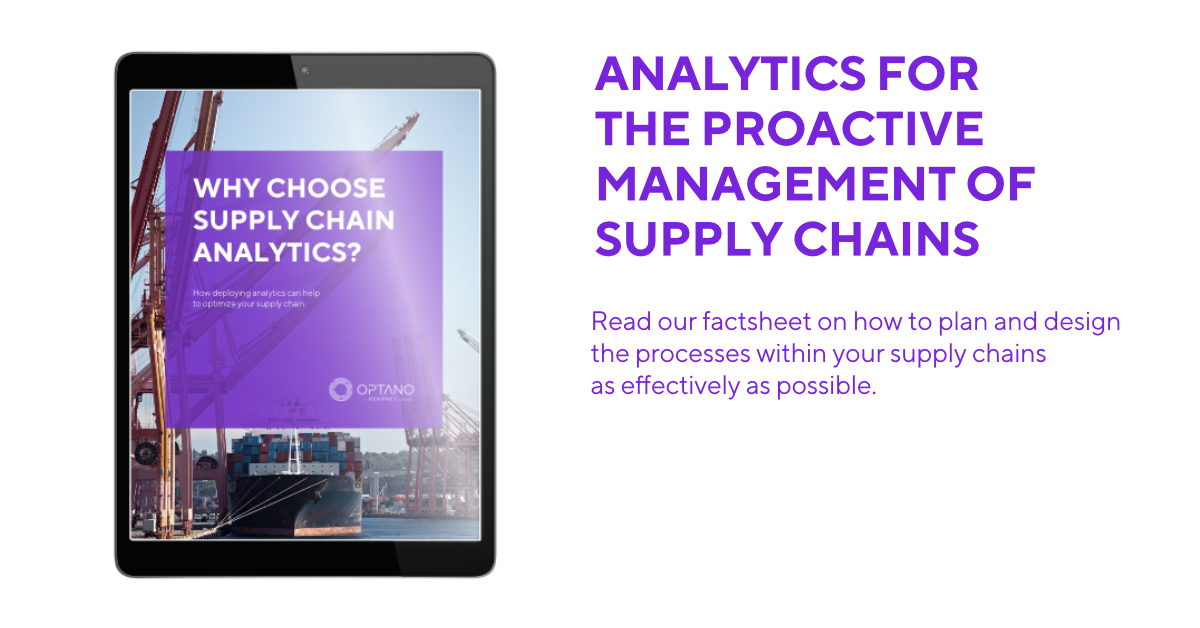 In our factsheet "Why choose supply chain analytics?" we describe the different types of supply chain analytics. You will discover how supply chain analytics works and how it can help to optimize your company's supply chain.
To obtain our factsheet, all you need to do is enter your contact details in the space below. A pop-up window will then open to download the whitepaper. Please note that by providing us with your email address, you agree that we may contact you on this topic. You may revoke this agreement at any time by contacting privacy@optano.com.
Do you have any questions?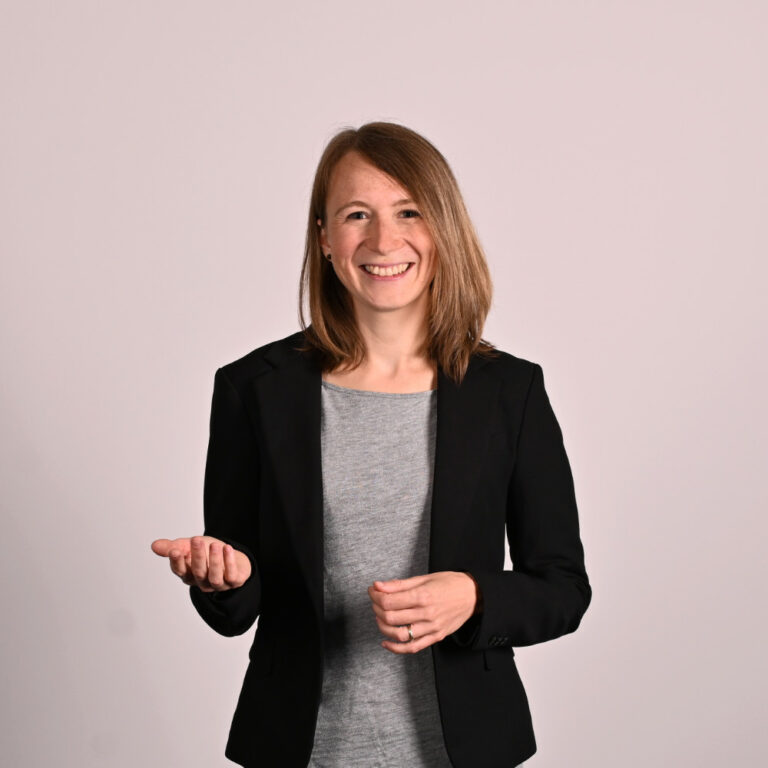 Denise Lelle
Business Development
Manager