Boosting the
digital factory
Boosting the digital factory
How MORYX deploys OPTANO know-how to give its software an edge
OPTANO, located as it is in Paderborn is one of many innovative companies in the OWL region (Ost-Westfalen-Lippe) of Germany. Over the years we have forged good working relations with many of these companies, as well as with the universities and technical colleges, by sharing our know-how and supporting one another in various projects and studies. Our latest cooperation is with MORYX, a New Business Field of Phoenix Contact in nearby Blomberg. The idea behind this cooperation has been to develop an MVP and test how it can support and improve MORYX's unique software solution for digital manufacturing processes with the aid of mathematical optimization.
Why the digital factory has become a must
In today's competitive manufacturing environment, companies are under increasing pressure to improve efficiency, productivity, and flexibility. There are a vast number of factors driving the need for digital transformation in manufacturing, including:
Price and margin pressure: In a globalized market, manufacturers are facing increasing competition from companies around the world. To remain competitive, they need to find ways to reduce costs and improve efficiency. A higher OEE (overall equipment effectiveness) would help to increase throughput, to reduce unit costs and to improve margins.
Variant complexity: Manufacturers are increasingly being asked to produce a wider range of products with a higher degree of customization. This can be difficult to manage with traditional manufacturing methods. Production must be planned in such a way that the number of changeover times is kept to a minimum without disproportionately increasing delivery times.
Shorter lead times: Customers are demanding shorter lead times. To meet these demands, manufacturers need to be able to adapt their production processes quickly and efficiently.
Skills shortage: The manufacturing industry is facing a skills shortage, particularly in the areas of automation and software development. Digital transformation can help to address this shortage by automating tasks and making it easier to train new employees.
While the factors listed above provide a strong case for digital transformation, there are also several challenges that manufacturers need to overcome in order to successfully implement it. These challenges include:
Lack of infrastructure: Many manufacturers do not have the necessary infrastructure in place to support digital transformation. This includes things like data collection and analysis capabilities, as well as connectivity between machines and systems.
Fragmented systems: Companies often use a variety of different systems for different aspects of their production process. This can make it difficult to integrate data and can lead to inefficiencies.
Manual processes: Many manufacturers still rely on manual processes for tasks such as programming machines and managing inventory. This can be time-consuming as well as error-prone.
MORYX has developed a digital framework that closes the gap between IT (information technology) and OT (operational technology) and makes it easier or even possible for companies to switch to digitalized production.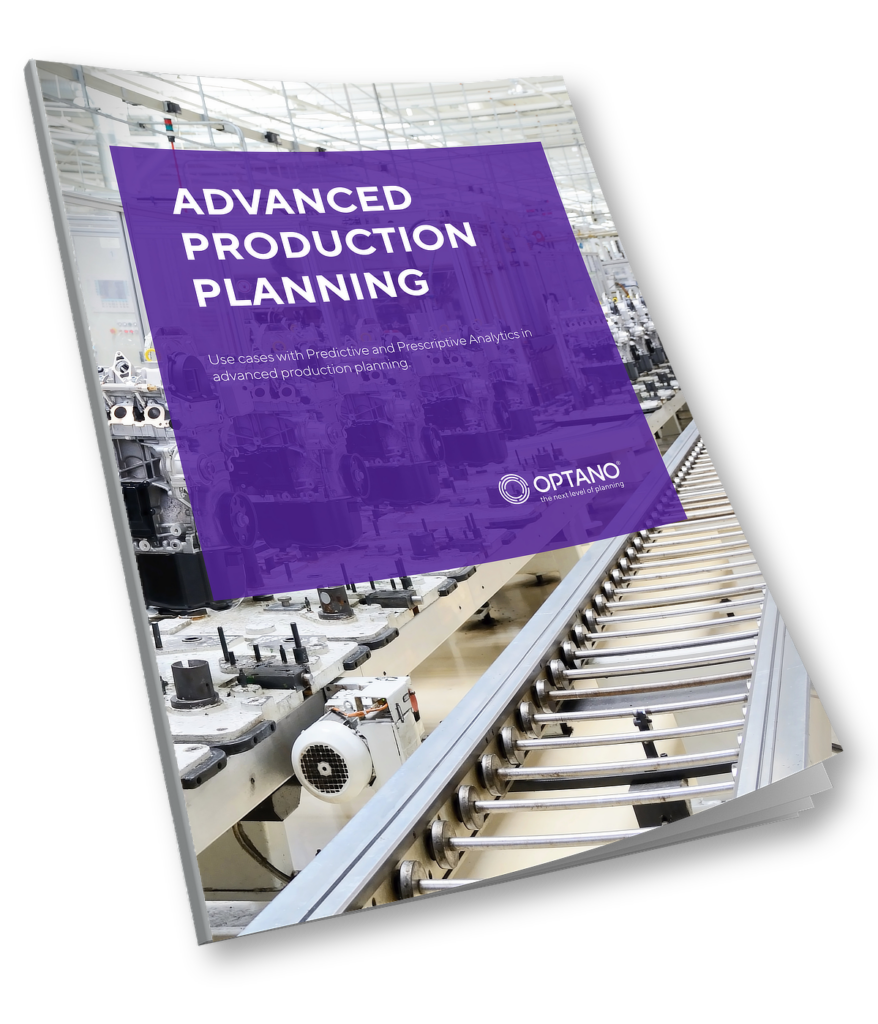 Are you interested in our factsheet?
Advanced production planning
The bridge to the digital factory
MORYX Industry has developed an innovative software solution which can integrate all of a company's software, machines, manufacturing tools and systems onto one platform. everything that is related to manufacturing jobs and processes is embedded into MORYX and not distributed across various PLC systems. The advantage here is that MORYX controls the machines instead of the workers who only need to enter the relevant details such as the number of pieces to be produced, what type of material, etc.
The solution complements existing digital structures and considerably improves established manufacturing processes within a factory, thus optimally bridging the gap between the manual and digital factory.
The solution benefits at a glance:
It serves as a link between IT and OT (operational technology).
Entire production lines or individual machines are controlled via a central interface.
MORYX is easy-to-operate, allowing workers to make changes or reprogram machines quickly and efficiently.
No prior knowledge of SPS is necessary so that trained and untrained workers in a factory can use MORYX and intervene in the manufacturing process when necessary.
Fewer errors and a lower scrap rate thanks to standardized and proven processes.
More runtime and higher OEE as jobs are started automatically and changeovers in production can be made during ongoing operations without any production standstills.
MORYX usually collects all of the data as it stands from upstream planning systems in order to distribute jobs to lines and machines from its central interface. This means that manufacturing proceses run far more efficiently than when individual machines and systems are controlled individually.
More interesting articles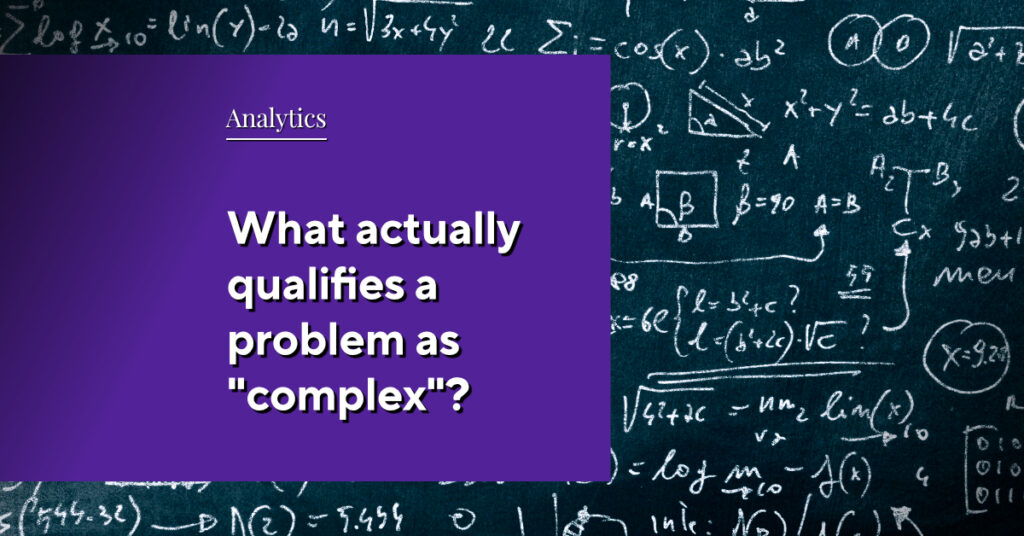 We solve complex planning problems – but what exactly do we mean when we talk about complexity? Answers to the question: What makes a problem complex?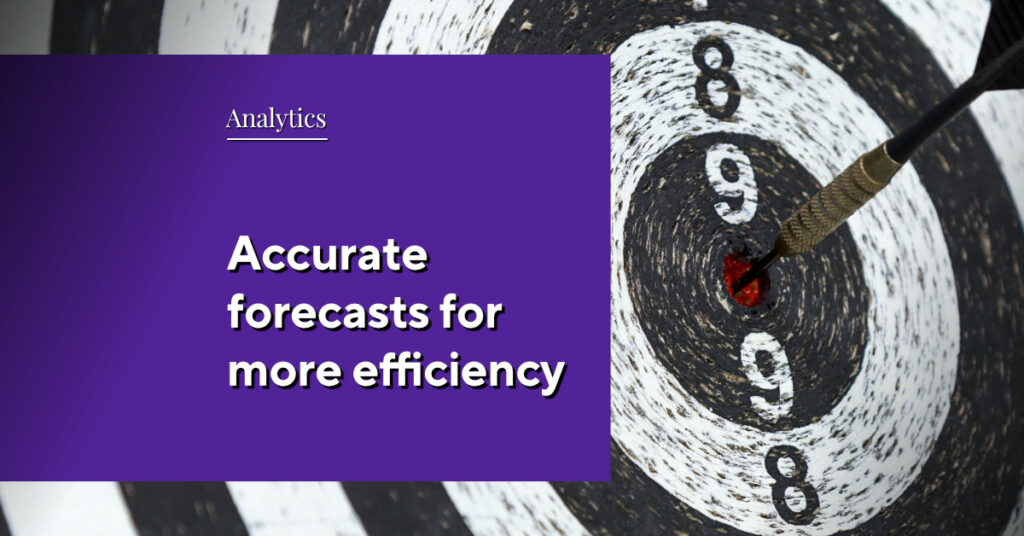 With mathematical optimization discrepancies between the sales forecast and the actual sales can be considerably reduced and the planning quality improved.
Taking the digital Factory to the next level
with MORYX and OPTANO
While the process of distributing the jobs to lines and machines from a central system works well overall, MORYX believed that this process could still be optimized. Instead of simply incorporating the data on a 1:1 basis, the experts at MORYX wanted to see the positive effects of subjecting the data to an optimization process beforehand. To this end, it chose to establish contact with OPTANO, to discuss the option of a cooperation in which OPTANO's optimization expertise could be deployed in MORYX software. After several meetings and a constructive workshop, the MORYX and OPTANO development teams came together, and now, some weeks later, an MVP has been created which is expected to elevate MORYX to an even higher level in terms of performance.
Enhancing production planning with Prescriptive Analytics
Prescriptive Analytics is the driving force in order to analyze various scenarios to come up with specific recommendations to support you in your strategic and operational planning. By leveraging this advanced analytics procedure, OPTANO can make optimal use of MORYX 's flexibility with an optimization process which enables all of the machines in a factory to be sequenced in such a way that they can operate as efficiently as possible and boost production to achieve:
Maximum machine capacity utilization by intelligently bundling orders and distributing them across production lines and machines based on individual machine performances.
A reduction in changeover times. This can be achieved by bundling orders to minimize or schedule them in such a way that few changes as possible need to be made to machines.
Parallelization of production, taking into account all available machine.
All constraints and secondary conditions (e.g. shifts, performance data from machines, etc.) are automatically taken into account.
Rescheduling can be done at the touch of a button without this having any impact on the planning quality at all as OPTANO will always produce the best result based on advanced mathematical calculations and thus give MORYX 's flexibility a valuable boost. All in all, OPTANO will guarantee higher throughput time and higher utilization in the factory. MORYX and OPTANO: Here's to a successful cooperation
What initially started out as an idea, is now being tested in practice and both MORYX and OPTANO have thoroughly enjoyed working together.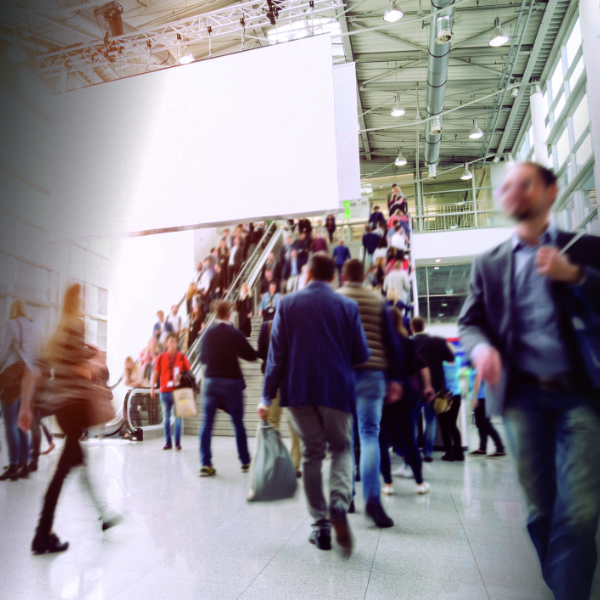 If you would like to learn more about the cooperation and its results, you will have the opportunity to do so at the SPS fair which will be held in Nuremberg from 14 – 16th November. Here, the results will be presented at Phoenix Contact's stand and MORYX and OPTANO look forward to valuable feedback from visitors and customers. We look forward to welcoming you there.
Also, if you are interested in OPTANO's solutions for production planning or any other planning problems, why not contact us directly. Our experts are happy to answer any questions you may have.
Have you got your copy of our factsheet on this topic yet?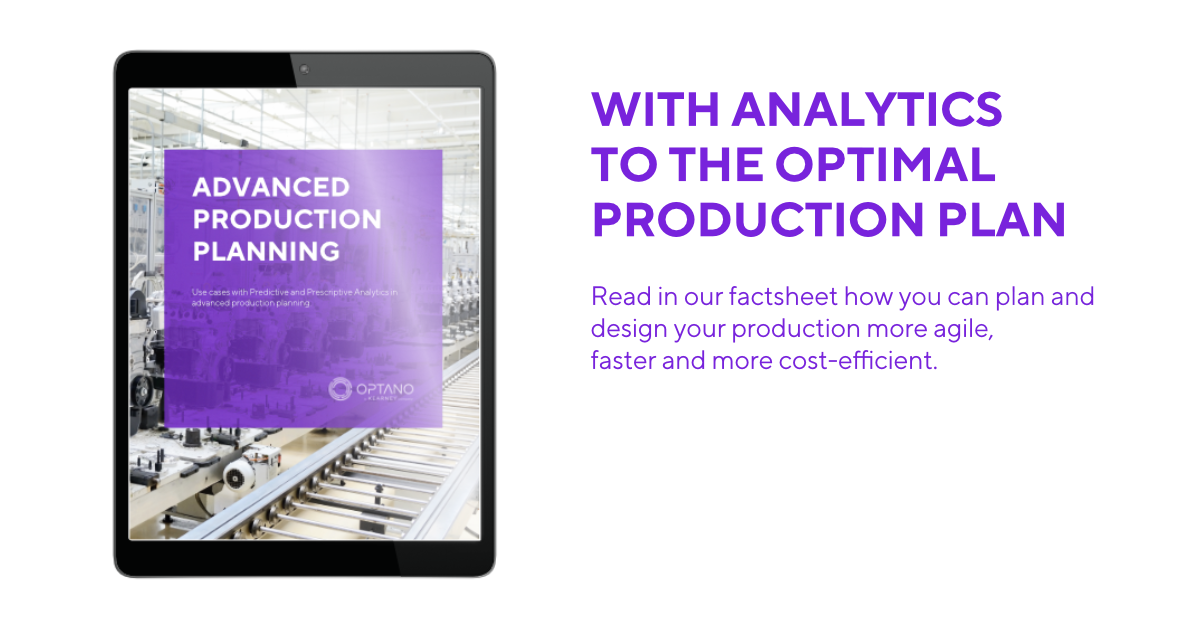 In our factsheet Advanced Production Planning we present some of the use cases of Predictive and Prescriptive Analytics in modern production planning which you can download here.
To obtain our factsheet, all you need to do is enter your contact details in the space below. A pop-up window will then open to download the whitepaper. Please note that by providing us with your email address, you agree that we may contact you on this topic. You may revoke this agreement at any time by contacting privacy@optano.com.
Do you have any questions?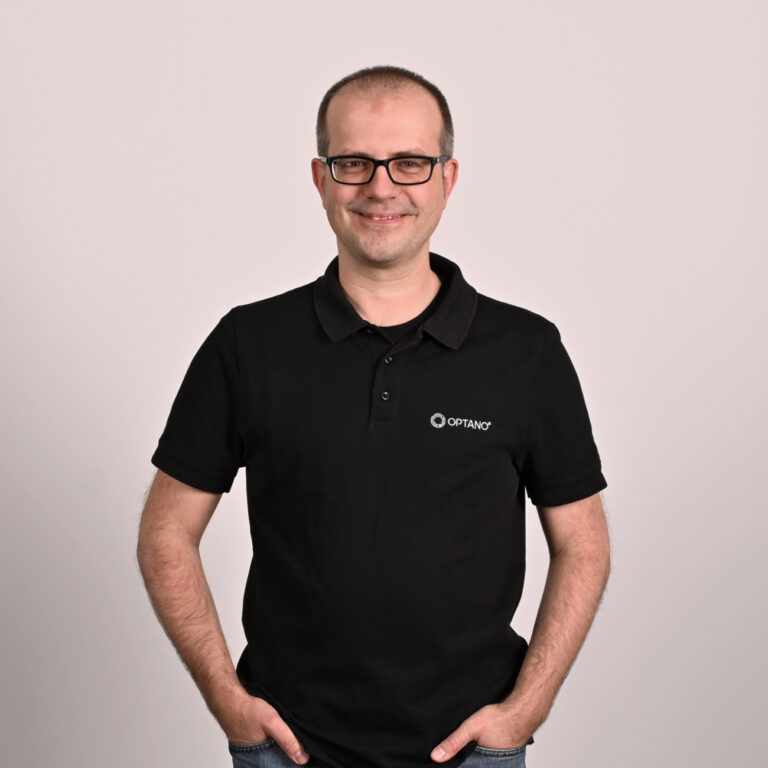 Dr. Sven Flake
Head of Solutions