Which trends will
determine the
development in 2022
Thriving instead of surviving
One of the few things to actually benefit from the pandemic over the past two years has been our homes. As we found ourselves increasingly confined within our own four walls, many of us turned to giving our homes a makeover -and this is where vintage furniture made a comeback. Due to the massive disruptions in global supply chains, many home items were not available. So, instead of waiting for the new armchair to finally be delivered, the old and ugly armchair that had been languishing in the basement for decades was dusted down, re-upholstered and voilà: a new armchair. A nice idea, perhaps – but hardly for the home furnishing sector struggling to sell its products. So while consumers are paying attention to the fashion, home, and other trends predicted for 2022, businesses are focusing on a very specific one, namely the supply chain trends for the coming year. Because without functioning supply chains, there won't be any trends for consumers to enjoy.
Looking forward – not back
The past two years have been an uphill road for many businesses. The COVID-19 pandemic, the natural catastrophes such as flooding in the western part of Germany, the blockage of the Suez Canal caused by the Evergreen container ship, the Brexit Deal or port closures in South-east Asia, labor shortages in many sectors – the list of such upheavals is long. Some of these were unforeseeable and led to supply chain disruptions on an unprecedented level: the raw materials destined for production were piled up in ports in south-east Asia, production lines came to a standstill, deliveries were delayed indefinitely, etc. And as if all of this were not enough: consumer attitudes have also started to change. The end consumer is now paying more attention to the environmental and ethical aspects when buying so that businesses also have to adapt to new consumer demands.
Basically, the last two years were mainly concerned with one thing: weathering the storm as best as possible. Some companies have struggled more than others and have been forced to concede that they will have to make serious adjustments to their planning processes if they want to maintain a strong foothold in their respective markets. The motto in 2022 is now, therefore, "thriving instead of surviving". Here are some of the supply chain trends we can expect to see in the coming year….
More diversification in the supply chain
So far, companies have tended to rely on just one or two major suppliers and logistics providers and have focused on selling their goods to a limited number of customers or within just one market. This over-reliance on just a few trading partners has been highly detrimental to businesses during the last two years. Businesses are now focusing on breaking into new markets, broadening their supplier base and searching for alternative logistics providers to make their supply chains more resilient, more flexible and more agile. Not only that, they are also looking for suppliers closer to home, ensuring that they have their supply chain partners nearer to their customers. In addition, businesses will also be looking for partners who also provide the right technological capabilities such as advanced analytics to help strengthen their own supply chain further.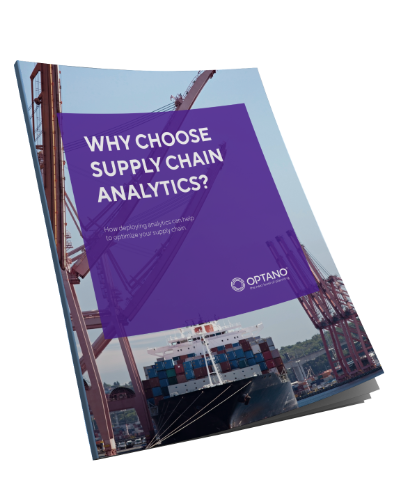 Are you interested in our Factsheet?
Why choose supply chain analytics?
Managing the labor shortage
One problem that the recent supply chain disruptions have brought to light is the labor shortage in many sectors, particularly in logistics. This became evident when scores of workers in Asia fell ill or had to self-isolate due to the pandemic. Another example is the shortage of drivers in the UK since many of them returned to their home countries in the EU after the Brexit deal.
In general, however, supply chains have become more complex due to their digitalization and the introduction of new technology, especially in production. Furthermore, customers are demanding better quality goods and services with fast delivery. Businesses need employees with the right technical and physical skills to help them keep pace with the demands and remain resilient. A business can only thrive if it has enough workers with the right know-how. We will see governments working closely together with industry to provide better, fast-track training programs for potential new workers as well as offering businesses support so that they, in turn, can offer more incentives to their employees such as higher salaries, better working conditions and more training opportunities.
Sustainability is now the buzzword in trade. Already, many businesses are adding the label "sustainable product" to their products. Customers are placing more value on sustainable products and taking a closer look at where they come from and the conditions under which they are manufactured. Businesses have no option but to meet these demands. This means that supply chains will firstly become greener – from product design, the choice of materials, manufacture, product life, packaging, transportation, etc. These changes will be felt right down the entire supply chain, even by those in the chain who would normally have no direct contact to the end customer.
However, it is not just the question of how green the supply chain is, but also how ethical. Consumers are also taking moral values into account when buying their goods. Was the product manufactured under fair conditions? Was it produced in a country in which human rights violations prevail? This, along with the new Supply Chain Law, means that companies will have to re-assess and, if necessary, overhaul their supply chain operations in order to comply with both customers' and governments' requirements if they want to uphold their image of being a business that promotes sustainability.
Transparency and resilience
Ultimately, supply chains will have to be more transparent and therefore more resilient than before so that businesses can mitigate risks and costs and remain competitive. The entire supply chain from top down needs visibility so that supply chain managers can quickly make adjustments in the event of changed constraints or new requirements, identify risks down the line and implement contingency plans in good time. 2022 will not so much be about Supply Chain Management, but more about Supply Chain Risk Management.
More interesting articles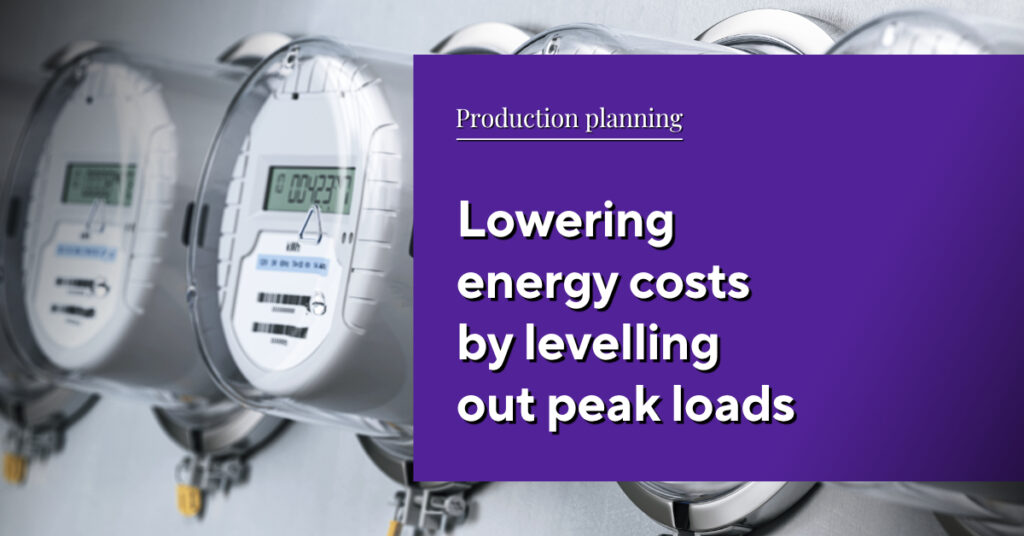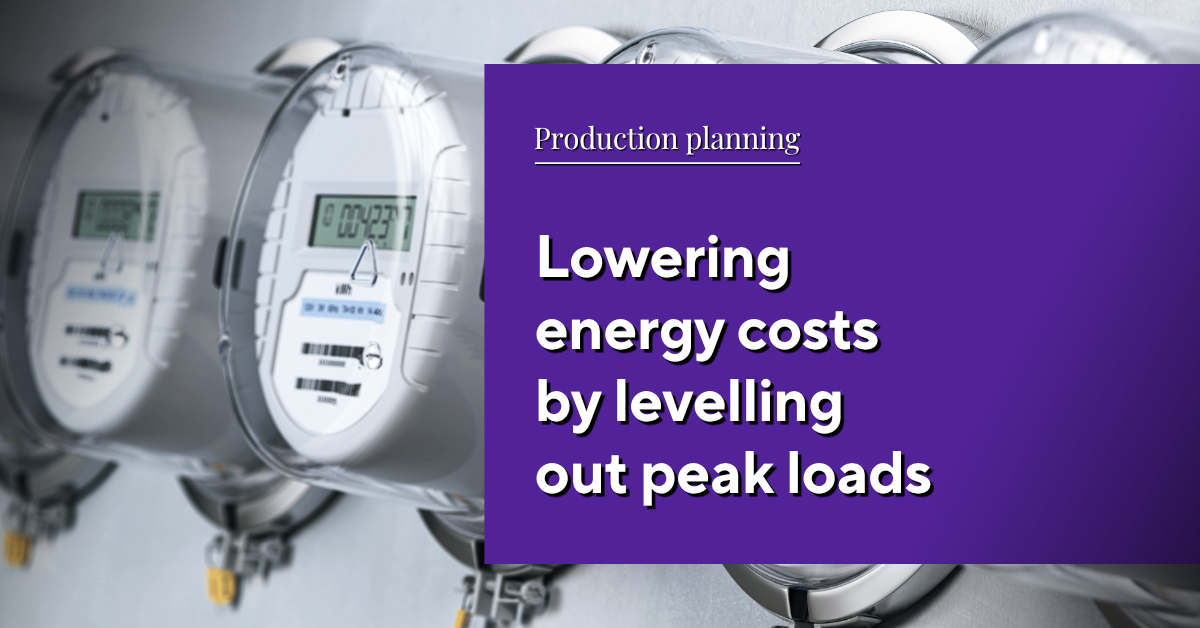 Peak loads can considerably drive up a company's energy costs. These can be avoided with clever planning. We show you the possibilities that are available!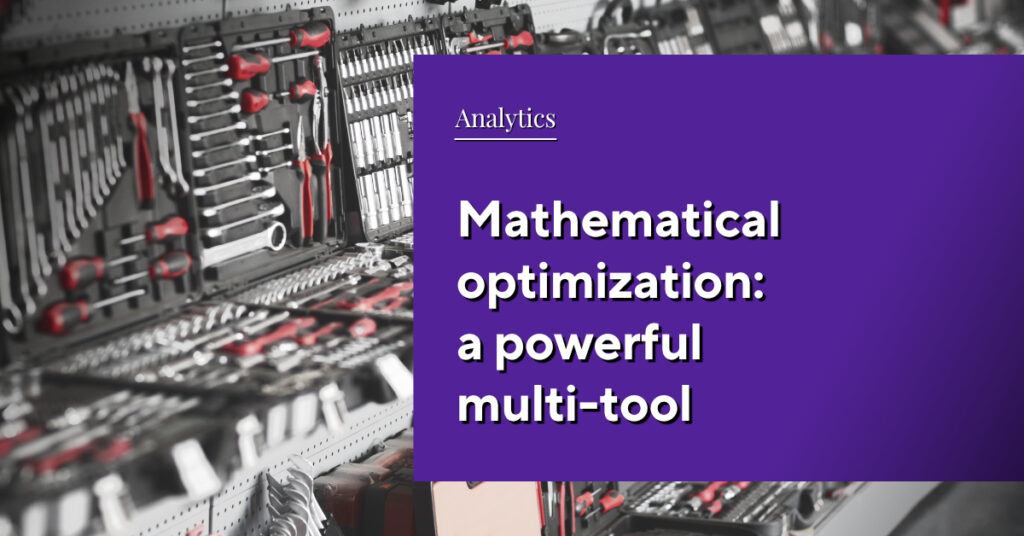 Unforeseen downtime occurs in production more often than we think. We show you how to handle this efficiently with mathematical optimization.
This is probably the most important supply chain trend of all. Without digitalization, it will be difficult to meet the other trends described above. One of the main reasons why many businesses have struggled during the COVID crisis is that they did not have an optimal planning system in place and instead relied on manual planning for their planning processes. As long as everything was running as expected, this worked rather well. But an Excel spreadsheet has its limitations. The pandemic has proven that those businesses which operate a digita, optimization-based supply chain clearly have an edge over those who do not. In 2022 there will be a surge in the number of businesses who will be investing more in advanced technologies such as AI- driven analytics in order to enhance the visibility and resilience of their supply chains. Yet what do we mean when we talk about this type of analytics?
Is Supply Chain Analytics the solution?
By using Supply Chain Analytics, companies can optimize their planning processes far more effectively. In the event of disruption, companies can then intervene more quickly and respond accordingly. It is also far easier to implement long-term strategic changes based on sound decisions. This can be a crucial advantage in markets which are becoming more and more competitive. Two types of advanced supply chain analytics are:
Predictive Analytics
Predictive Analytics helps to predict what is likely to happen in the future. This can be done by analyzing all the historic as well as current data a company has at its disposal and by deploying advanced mathematics and complex algorithms. The transparency this creates allows you to identify trends and adjust your strategies in advance. This can be used to find the answers to questions such as "How will a natural catastrophe in a certain region influence the availability and prices of our goods?" or "How will the sale of my products be affected by poor weather forecasts for the summer?
Prescriptive Analytics
Prescriptive Analytics applies methods such as mathematical optimization, algorithms and the use of solvers in order to run through complex scenarios and make optimal supply chain decisions. For example, solutions to problems such as where to locate new production sites or warehouses, but also network planning for sustainable logistics can be found with this method.
Next Level Supply Chain Risk Management – not just a trend in 2022
Predictive and Prescriptive Analytics are even more effective when they are deployed together. An optimization platform such as OPTANO, which deploys mathematical optimization, applies both of these advanced supply chain analytics forms to enhance the quality of your plans and ensure that your supply chain remains transparent and responsive, even in the event of major, unforeseen disruptions. OPTANO provides you with a sound basis on which to make decisions, enabling you to get the best results for your supply chain challenges and making your supply chain risk management in 2022 fast, responsive and efficient. You can learn more about the benefits of Supply Chain Analytics in our factsheet "Why choose supply chain analytics?" which is available here for download. Also, if you have any questions and would like to discuss these with somebody in person, Dr. Dominik Hollmann will be pleased to help you further.
Does that mean vintage furniture is "out" this year?
Probably not! After all, sustainability is also a trend – for consumers as well as businesses. But if, like me, you enjoy browsing through magazines and furniture stores for some inspiration for your home, you'll discover that there are a lot of new exciting home accessories and furniture on the market which you can combine with vintage items. And if businesses focus on deploying advanced supply chain analytics, then the items we want should hopefully be available on the shelves.
Do you already know our Factsheet on the topic?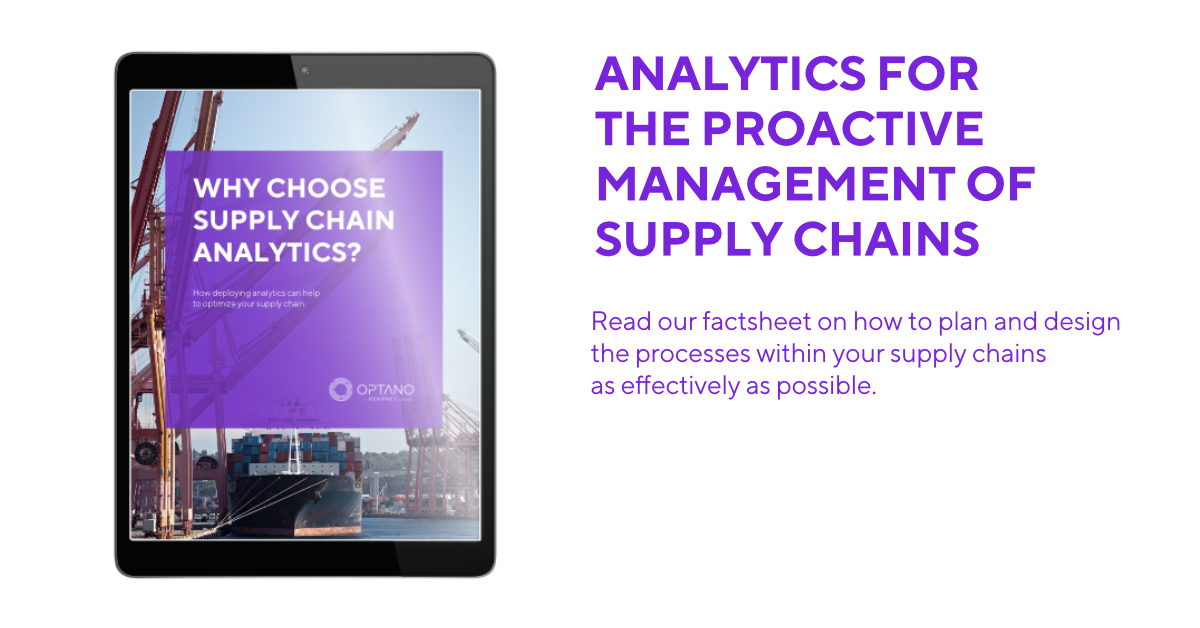 In our factsheet "Why choose supply chain analytics?" we describe the different types of supply chain analytics. You will discover how supply chain analytics works and how it can help to optimize your company's supply chain.
To obtain our factsheet, all you need to do is enter your contact details in the space below. A pop-up window will then open to download the whitepaper. Please note that by providing us with your email address, you agree that we may contact you on this topic. You may revoke this agreement at any time by contacting privacy@optano.com.
Do you have any questions?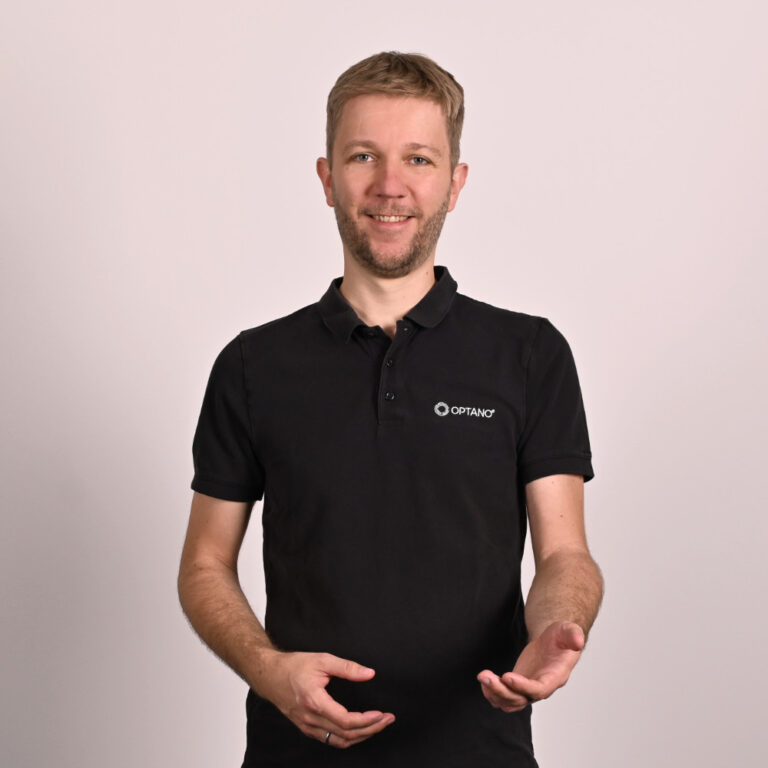 Dr. Dominik Hollmann
Analytics Senior Consultant