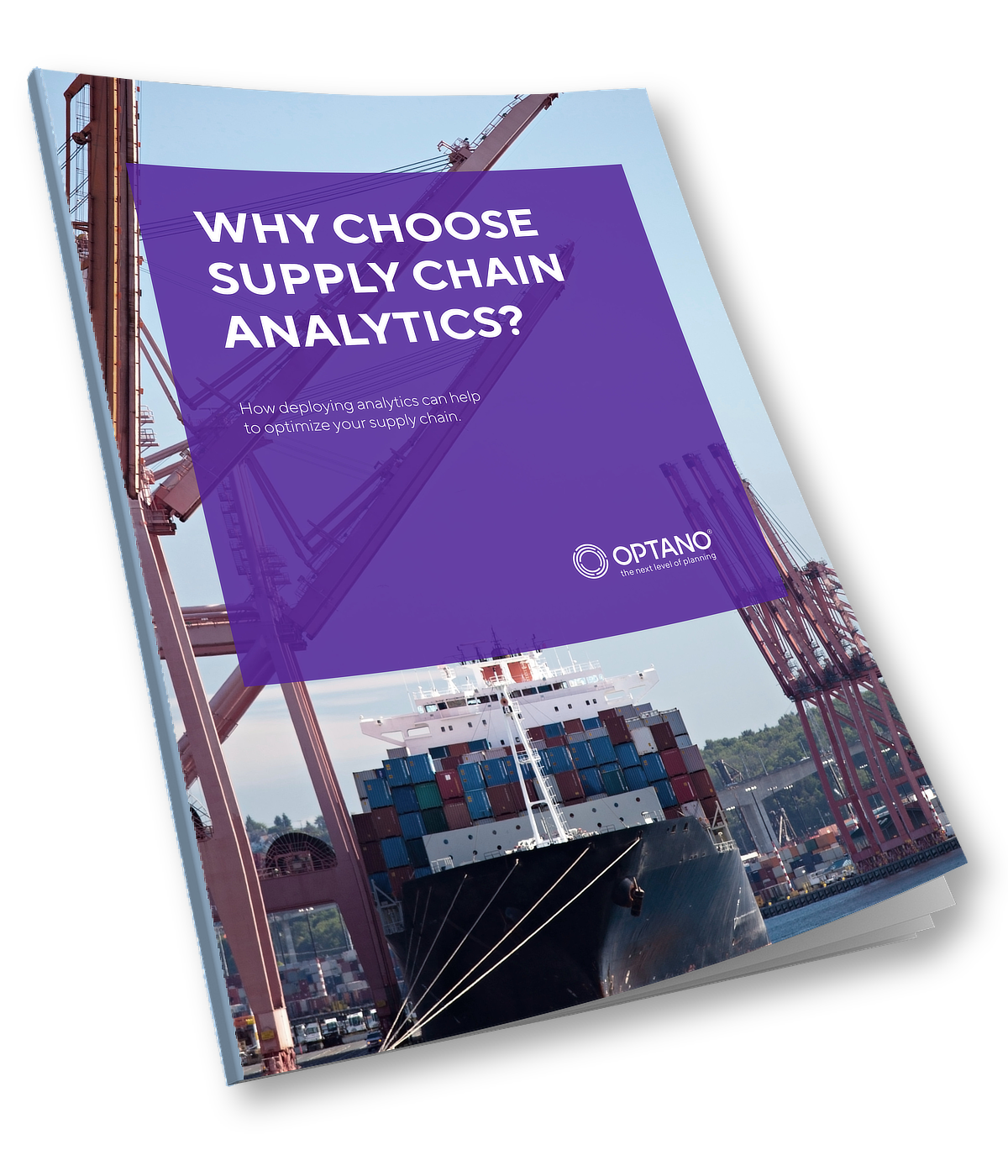 Using mathematics to reach an optimal supply chain -
We show how it works!
Why choose supply chain analytics?
How deploying analytics can help to optimize your supply chain.
The number of parties involved in supply chains is constantly increasing. The complexity is growing at the same rate. This makes it all the more important to design the processes on the long path from the supplier companies to the customers as effectively as possible, because supply chains have an extraordinary significance for the competitiveness and success of a company.
Given the enormous importance of the supply chain, optimization with the help of analytics is essential for the future. Supply chain management (SCM) should enable proactive action to ensure flexibility. In our factsheet, we show how the use of analytics can help optimize your supply chain.
Are you interested in reading our factsheet ?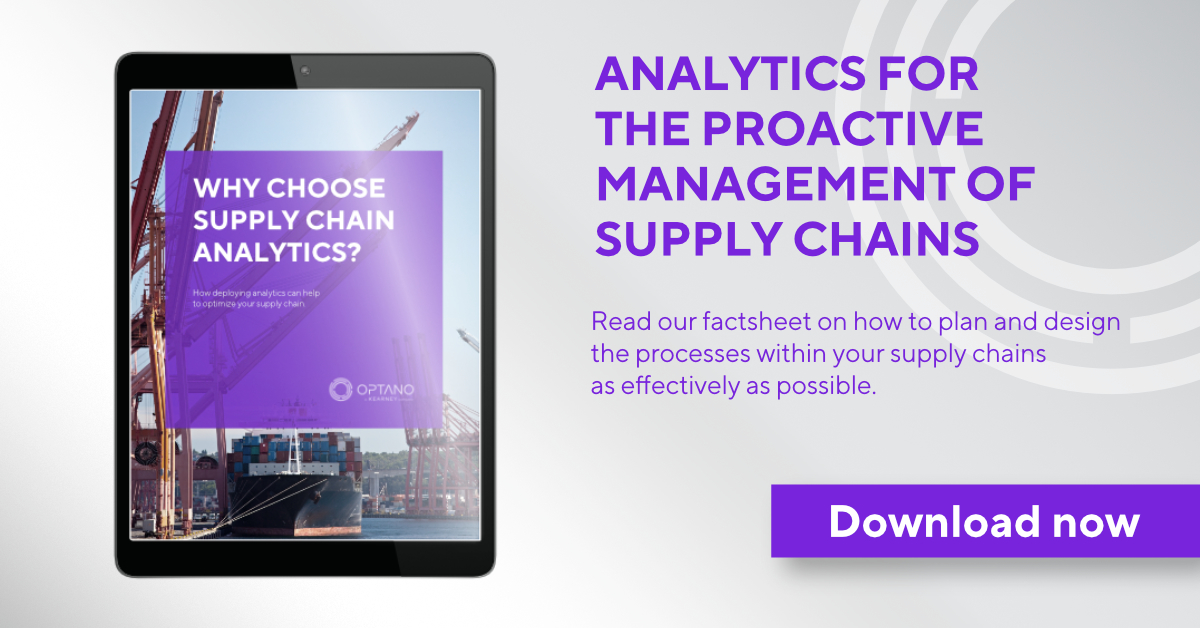 In our factsheet "Why choose supply chain analytics?" we describe the different types of supply chain analytics. You will discover how supply chain analytics works and how it can help to optimize your company's supply chain.
To obtain our factsheet, all you need to do is enter your contact details in the space below. A pop-up window will then open to download the whitepaper. Please note that by providing us with your email address, you agree that we may contact you on this topic. You may revoke this agreement at any time by contacting privacy@optano.com.