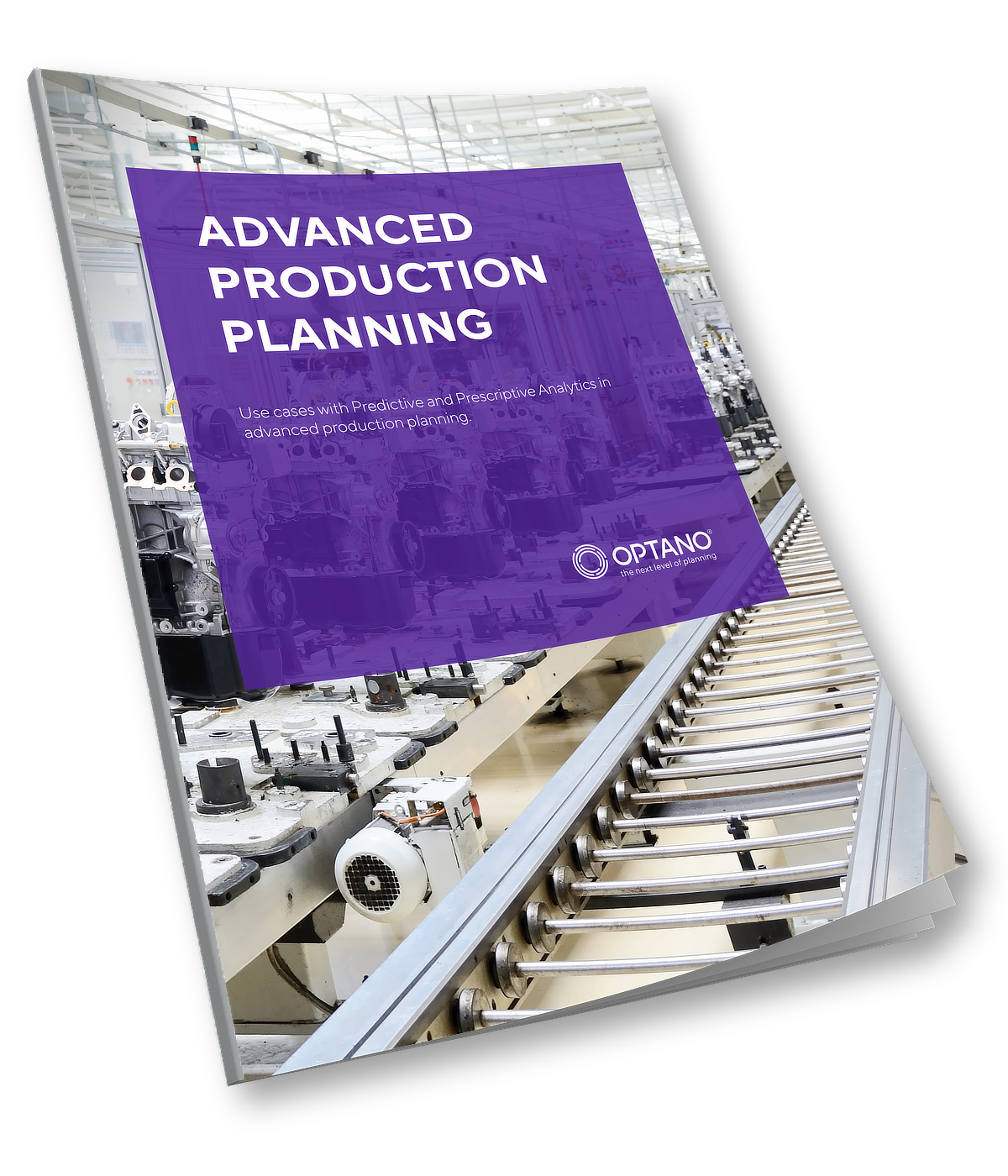 Which methods can be used in production planning?
Advanced production planning
Use cases with Predictive and Prescriptive Analytics in advanced production planning.
The importance of optimization in production planning continues to grow. Growing demands from customers, such as the increasing demand for individualized products and the desire for fast delivery, often put production under pressure. The optimization of resource utilization and warehouse capacities with regard to overall profitability lead to a further increase in the complexity of planning processes in production. The use of predictive and prescriptive analytics helps companies to make their production more agile, faster and more cost-effective. In our factsheet we show typical use cases.
Are you interested in reading our factsheet ?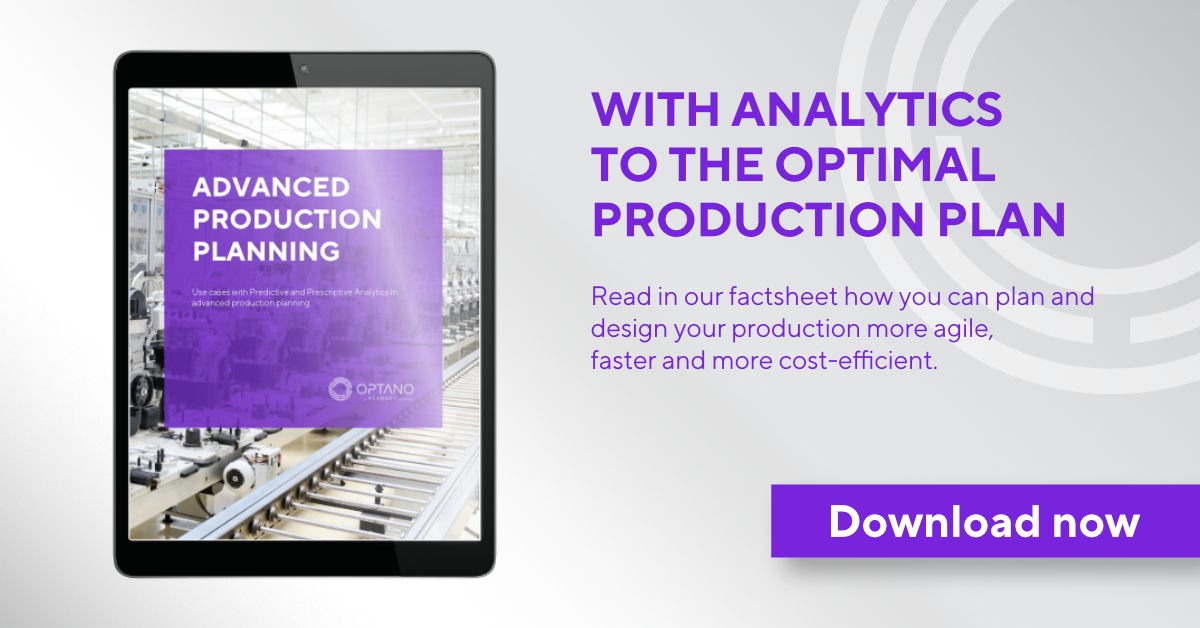 In our factsheet Advanced Production Planning we present some of the use cases of Predictive and Prescriptive Analytics in modern production planning which you can download here.
To obtain our factsheet, all you need to do is enter your contact details in the space below. A pop-up window will then open to download the whitepaper. Please note that by providing us with your email address, you agree that we may contact you on this topic. You may revoke this agreement at any time by contacting privacy@optano.com.