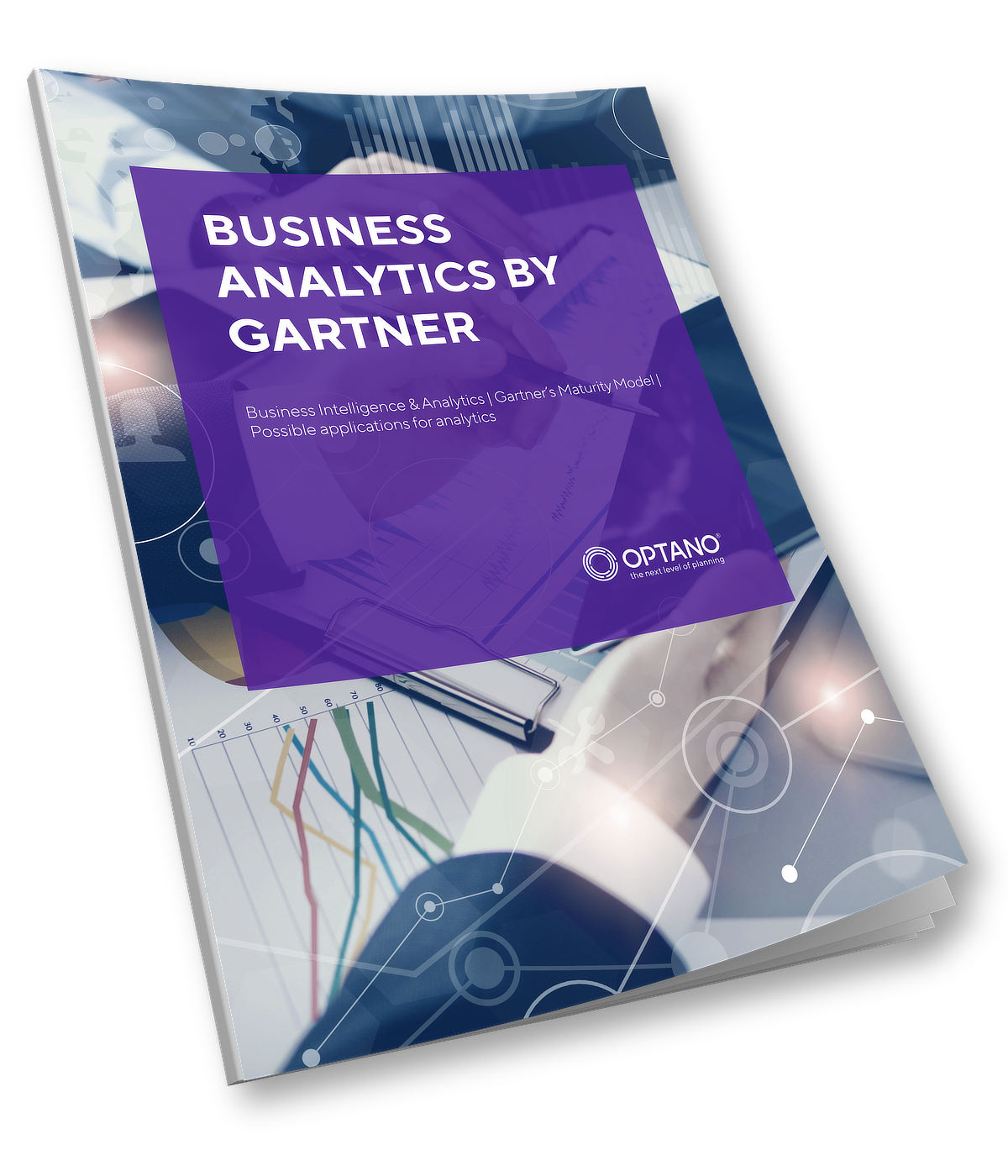 Business Analytics with Gartner -
What are the 4 aspects?
Business Analytics by Gartner?
Business Intelligence & Analytics | Gartner's Maturity Model | Possible applications for analytics
A business environment characterized by globalization and dynamization demands new tools for decision-making. Technologies such as Big Data and Data Mining provide a large amount of available data. For companies, it is important to recognize these "data treasures" by using the diverse data for analysis. The goal is to gain important information and to use the analysis results for decision-making or optimization. Very different goals can be pursued here. 


Gartner has developed a maturity model that distinguishes between four key aspects of analysis. In our factsheet, we show you the benefits of analytics and introduce you to Gartner's maturity model.
Are you interested in reading our factsheet ?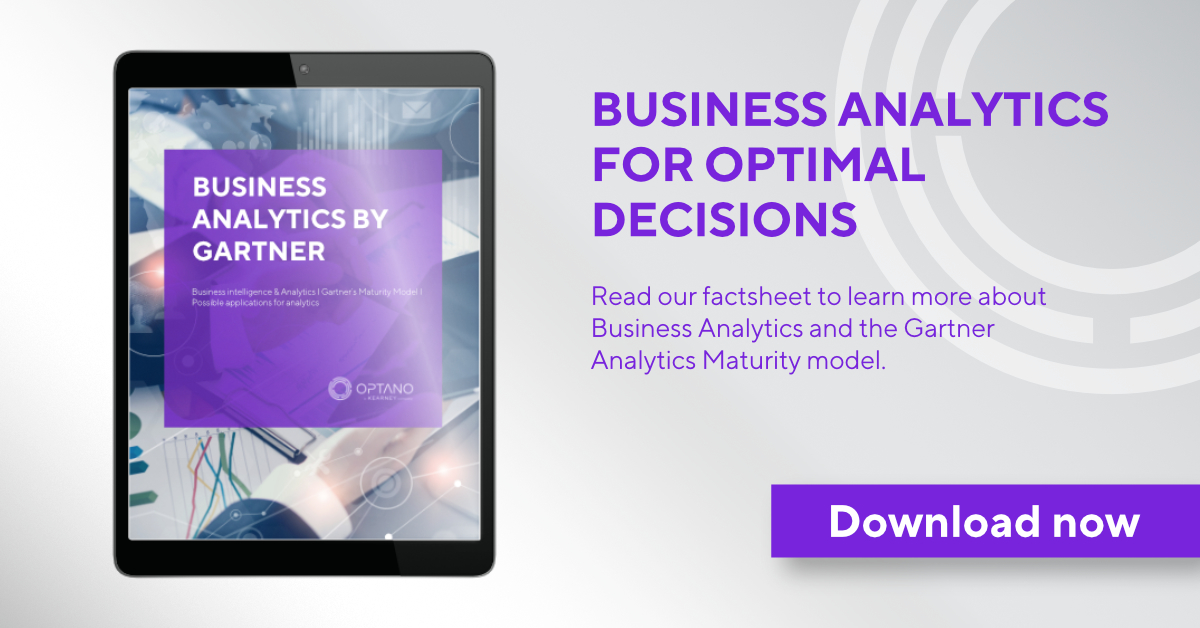 Gartner divides analytics into 4 levels -we have described what they are and what they are used for in this whitepaper.
To obtain our factsheet, all you need to do is enter your contact details in the space below. A pop-up window will then open to download the whitepaper. Please note that by providing us with your email address, you agree that we may contact you on this topic. You may revoke this agreement at any time by contacting privacy@optano.com.